focus on
Sending SMS via the Internet
Do you want to integrate SMS into your marketing plan? Do you want to manage and control campaigns that send messages to hundreds or thousands of contacts on their mobile phones? Or do you want to automate the functionality of sending messages directly from your website, application or business software?
By using an application to send SMS messages via the Internet within your communication and/or business tools and software, you will be able to create a close relationship with your audience via a simple text message. You can also personalise your message to each of your contacts (customers or prospects).
With our Internet SMS Service ideal for professionals, find out how to multiply the potential of sending SMS over the Internet and take full advantage of the many opportunities to address your audience.
Create your account for free and send text messages to your customers via our platform, which can be accessed by computer or smartphone.
TEXTING VIA THE INTERNET IN FIGURES
This is the reading rate
of an SMS campaign!
Sending an SMS via the Internet means that you benefit from a reception and reading rate for your messages of around 95% (which is not comparable to email or a traditional telephone call). You can be sure that the SMS sent will be received and read by the majority of its recipients!
This is the average time
To open an SMS!
This proven immediacy makes SMS a medium of immediacy and proximity, particularly suited to real-time communications. An SMS campaign sent via an SMS service thus creates direct and almost instantaneous relations with its contacts.
This is the shipping price
of each SMS message!
A low-costmeans of communication, sending SMS via the Internet costs up to 10 times less than a traditional campaign (flyer, poster, etc.). Benefit from the best quality/price ratio for your communications with the sending of SMS!
Why send SMS via Internet with a web interface?
Online SMS marketing services are mobile marketing solutions that are widely adopted by professionals and which perform far better than other marketing channels (emailing, internet display advertising, traditional advertising and display, etc.). They enable any business, regardless of size - from SMEs to global corporations - to benefit from an extremely simple, flexible and powerful online SMS campaign management tool. Whether you want to send mass messages or simply notify your customers of an appointment, our platform adapts to your needs. You can manage the programming on our website or with our various plugins, such as the Google calendar plugin.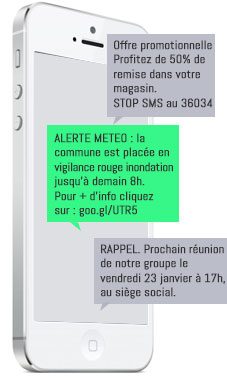 Back in 4 points on the benefits of SMS communication with smsmode© !
Manage your campaigns from our website or our SMS Gateway (HTTP API): managing your mobile and voice message campaigns is extremely simple via our online software accessible via a simple Internet connection. The sending and receiving of SMS messages can be fully configured and you thus have an application for sending SMS messages via the Internet with full functionality.
A universal medium: sending SMS via the Internet means being sure that your text message will be delivered by all French or international telephone operators without any compatibility problems, and that it will be correctly read whether the end user has an Android, an iPhone, a smartphone or an old generation mobile phone.
A guarantee of quality: an expert in SMS messaging in France for almost 15 years, sMsmode is one of France's longest-standing SMS messaging services. Recognized as an ARCEP Telecom Operator and connected as a Direct Route Operator to mobile operators in mainland France and around the world (DOM-TOM and over 166 countries), using our online tools and services guarantees maximum message delivery quality.
A no-obligation offer: by opting for our SMS sending services, you benefit from a secure customer account with free registration and use (no fixed costs or monthly subscription). So you pay only for the SMS you send (by purchasing packs in advance). Open your sMsmode account now to test our SMS solution!
Do you need to send SMS via the Internet?
Opt for a dedicated quality service!
By choosing smsmode© as a provider for your SMS sendings, you benefit from a wide choice of products and professional services to send SMS by Internet at the best price while being simple and fast.
GSM standard or higher, send your communications via SMS or instant messaging, mobile application... you can also send MMS, TTS, RCS... with no character limit and benefiting from a high quality network en route to direct operators and anywhere in the world.
an SMS sending platform, easy to use, without subscription and accessible from a simple Internet browser and from your computer, which allows you to benefit from a professional tool for carrying out SMS marketing campaigns with advanced functions (management of contact lists and groups of contacts, drafting of message content, personalisation of the name of the SMS sender, programming and planning of SMS campaigns with a precise time and date of sending, mass sending of mass messages to an unlimited number of contacts, automatic blacklisting of erroneous telephone numbers and requests for STOP/unsubscription, etc.) Also accessible from your customer area are all the statistics on the receipt of SMS messages (acknowledgement of receipt available by SMS) or the receipt of SMS messages and the replies sent to you by the recipients of your messages.
FIND OUT MORE ABOUT THE SMS OFFERS AVAILABLE
The HTTP API and the Mail API which allow you to send SMS via the Internet directly from your website, your application, your business software or your e-mail. These interfaces are in the form of requests that can be easily integrated and implemented to allow you to trigger the function of sending SMS via the Internet as well as receiving responses to your sent SMS messages, and this in relation to the actions in your database. These SMS APIs have been designed to be as comprehensive as possible and as easy to use as possible.
LEARN MORE ABOUT OUR APIS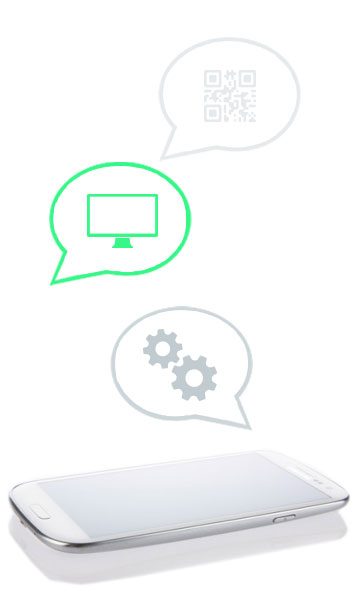 20 FREE SMS MAILINGS

Try our SMS platform for free
Create a customer account 100% Free of charge and without commitment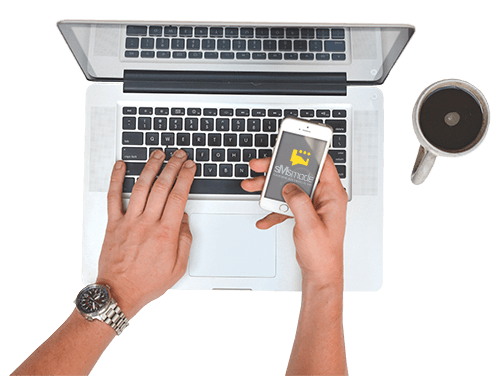 Our team advises you...

Our sales and customer support teams are at your disposal to answer all your questions about solutions to send SMS over the Internet and offer you the best price and degressive rates for your professional SMS campaigns to the France and the world. Feel free to contact our strong team with an experience of nearly 15 years as a provider of SMS solutions and mobile marketing and to benefit from advice and support for your SMS campaigns. Our goal is the success of your SMS Pro operation!