Focus on
What is online SMS?
SMS Online is a mobile marketing practice that is mainly addressed to professionals, which consists of sending or receiving SMS messages online from an online service.
smsmode©, as an expert in sending SMS via the Internet, offers an online Web application that allows you to send and receive SMS messages online quickly. Overview.
REMINDER: THE PERFORMANCE OF THE SMS ONLINE
This is the shipping price
of each SMS message!
low-cost means of communication , sending a message via SMS costs up to 10 times compared to a traditional marketing campaign (flyer, display, etc.). Benefit from the best value for your communications with the sending of SMS!
This is the reading rate
of an SMS campaign!
Sending an SMS is to receive a reception and reading rate of about 95% (without any measure to the email or a traditional phone call). With sending SMS online, you will be sure that the message sent will be received and read by the majority of your recipients!
This is the average time
To open an SMS!
This proven snapshot makes the SMS a medium of immediacy and proximity, especially suited to real-time communications. An SMS campaign creates direct and quasi-instantaneous relationships with your contacts.
Two applications of the SMS Online:
Sending text messages online or receiving SMS online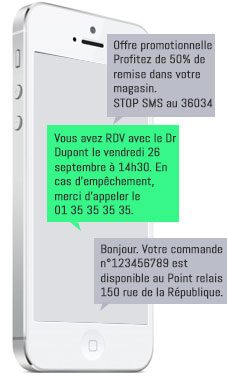 Send SMS Online: Bulk SMS Campaigning is a great way to communicate and disseminate content (advertising or information) to a large number of customers in real time.
This marketing practice of sending SMS online via an online service has been widely proven (very good performance for this medium of professional communication) and also offers very advantageous rates. Whether you want to send thousands of messages or disseminate information to your contacts around the world, discover the power and possibilities of SMS marketing operations in your multichannel and mobile strategy!
Receive your SMS online: to receive SMS, you can rent a virtual mobile number (NVM).
Based on an 11-digit telephone number, ideal for communicating on a unique and clearly identifiable telephone number (without distributing its personal number), this practice allows to receive the SMS online sent by your correspondents and Set up advanced SMS reception scenarios (subscribe to a newsletter, stream info... by SMS; bi-directional communication; automatic replies by SMS; etc.).
The list of messages received on this virtual mobile number is reassembled and viewable on your customer account: You have the possibility to receive and manage finely the replies that the recipients of your messages will have sent directly.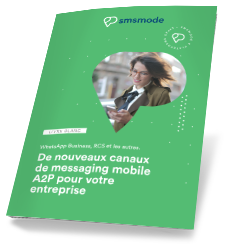 WHITE PAPER
WhatsApp Business, RCS and others.
New mobile A2P massaging channels for your business.
Downloadable free of charge, our white paper will help you discover new mobile messaging channels and new opportunities for your communication.
An SMS provider to develop your mobile marketing campaigns!
A specialist in sending SMS online for 13 years and connected live with the telephone operators, we have developed a service of sending SMS via the Internet (whether our SMS APIs and our Web service of SMS online) robust and efficient. This is the ideal solution to send and receive SMS online to more than 160 countries, 7J7, 24h24.
These interfaces have been designed to be simple, fast to use, powerful and innovative, as well as to allow, without prerequisites or precise technical knowledge, to start making SMS messages in a few minutes and to access a multitude of features.
an intuitive and secure SMS application for fast and efficient SMS communication: Our SaaS solution of sending SMS online offers you all the innovative features indispensable for the realization of mobile campaigns via SMS ( Customizing the issuer name, sending multiple or unit SMS messages, deferred or immediate, creating pre-defined SMS templates, managing contacts and groups, importing Excel or CSV files, etc.).
a service suitable for all: without any software to install, you send and receive your SMS online directly from the website smsmode, in a few minutes. In addition, you can at any time purchase online SMS at very attractive degressive rates and thus manage your customer account for sending SMS online in a standalone way.
LEARN MORE ABOUT THE AVAILABLE SMS MARKETING PRODUCTS
LEARN MORE ABOUT OUR APIS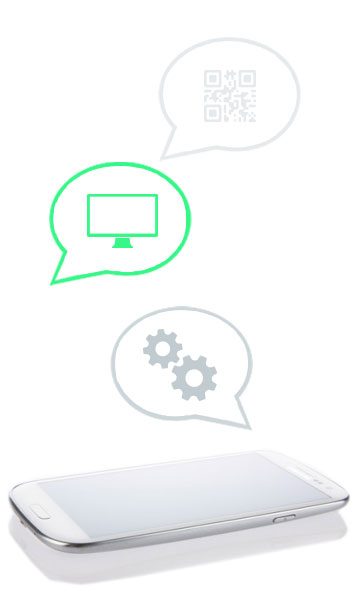 20 SMS MAILINGS OFFERED

Free registration in 30 seconds.
No credit card required.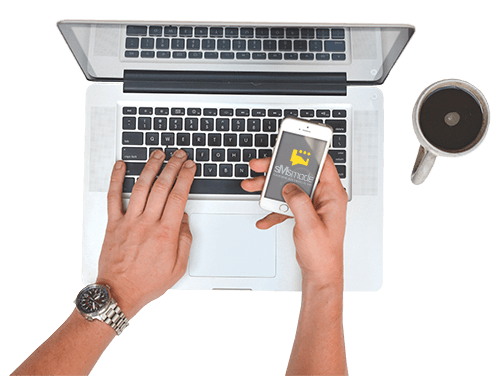 Try our free online SMS delivery solution

If you are interested in our solution for sending SMS via Internet, call without waiting one of our salesmen at +33(0)4 91 05 64 61 or create a customer account on our platform for sending SMS online, free and without obligation: You will have free SMS credits To test our SMS sending solution.