Focus on
transactional SMS
Transactional SMS refers to a text message sent as a result of an e-commerce transaction. It also indicates more widely all SMS information related to a specific action (confirmation of order, receipt of parcels or an order, acceptance of a payment, confirmation of delivery or provision of a parcel in relay point, Reminder, booking confirmation message, appointment reminders or confirmation of appointment, etc.).
Transactional SMS is sent to the key moments of the customer relationship and is a real added value for your company and company. Thus, choosing the sending of transactional SMS for its activity, it is to take advantage of the advantages of SMS marketing and multiple applications with each a real potential of customer satisfaction.
Transactional SMS Overview...
THE PERFORMANCE OF TRANSACTIONAL SMS IN NUMBERS...
This is the reading rate
of an SMS campaign!
The SMS has a reading rate of about 95% and Many advantages in the face of email or traditional telephone revival. With the SMS, you have the certainty that your SMS sending will be received and read by the majority of your contacts!
This is the average time
To open an SMS!
This proven snapshot makes the SMS a medium ofimmediacy and proximity, especially suited to real- time Communications. Maintain with your customers and contacts a direct and quasi- instantaneous relationship with the SMS.
This is the shipping price
of each SMS message!
An extremely economical means of communication, the SMS rate is up to 10 times less than a paper campaign or a telephone reminder. So take advantage of an ultra-attractive ROI for your transactional messages with a return rate between 20% and 30%.
The transactional SMS to be closest to your customers!
In addition to a pull marketing strategy (or SMS advertising), a unit sending of non-commercial SMS (or transactional SMS) allows to send the right information at the right time on the smartphone of your customers. This allows you to build and maintain a long and profitable customer relationship while improving customer loyalty.
The integration of mobile message sending in its communication strategy makes it possible to benefit from many strategic advantages for your mobile marketing. Here are some examples of transactional SMS application cases: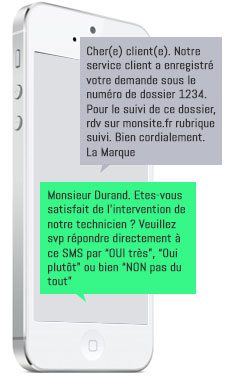 follow-up of the consignment, confirmation of the dispatch of an order or delivery of a parcel in relay point: information on the availability of a product is a source of satisfaction & loyalty and is one of the most common forms of trigger Marketing or Marketing automation used in the context of digital strategy and e-commerce.
confirmation of payment or transaction security: sending OTP message (one time password) via SMS type 3d secure allows to use the potential of a two-factor authentication simple to integrate and efficiency widely In order to accompany better security of transactions and online payment system.
sending access code or temporary password: sent directly to your recipient's mobile phone number, this type of personal account activation messages is also a good practice related to the problem of Securing the user's personal data
confirmation of appointment or reservation: receiving an appointment reminder or booking notification is always more efficient.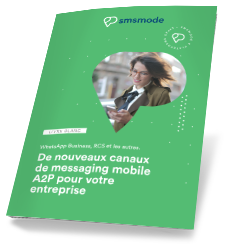 WHITE PAPER
WhatsApp Business, RCS and others.
New mobile A2P massaging channels for your business.
Downloadable free of charge, our white paper will help you discover new mobile messaging channels and new opportunities for your communication.
How do you choose your transactional SMS sending application?
Unlike commercial SMS and bulk SMS campaigns that are most often managed via a platform for sending and routing SMS in SaaS mode (i.e. accessible online from a computer and Internet browser), SMS management Transactional is usually done via an HTTP gateway to our integrated send services directly in your application, your website, your business software, etc. Thus, automating the process to realize these automatic sending of useful and contextualized information in real time and directly in connection with your database and customer contacts, allows you to bring this level of superior service Waited.
Depending on each need, our web SMS automatic sending service allows you to:
benefit from the expertise of a historical and professional SMS Marketing Actor: thanks to the smsmode© SMS API, you send your SMS via an approved and efficient online provider and platform that realizes a few 50 million of SMS each Months via servers based exclusively in Europe.
have a full and powerful range of features on our SMS platform: Our Transactional SMS solution provides you with all the necessary features to make your transactional transmissions: Customizing the sender, customizing text according to contacts, sending voice SMS, programming the date and time of sending the SMS, managing contact lists and stops (unsubscribe), retrieving acknowledgement of receipts, Receipt of replies, management of sub-accounts, etc.
adopt products and services for maximum compatibility with the most common development languages (PHP, Java, ASP, C++, Ruby, WINDEV, etc.): Whether you are a developer or a company, taking control of our tools and installing Parameters and API query for automated sending of mobile messages from your system are intuitive and extremely easy to set up and configure so that you can quickly and easily set up sending and receiving texts to Your application and software solution (including cash or CRM software) via a cloud computing solution.
take advantage of the prioritization of traffic notification: The separation of "notification" traffic is carried out on our services to optimize the deliverability of these critical messages. Also, you can benefit from prioritizing transactional SMS on dedicated and priority direct routes with automatic failover in the event of a slowdown or problem.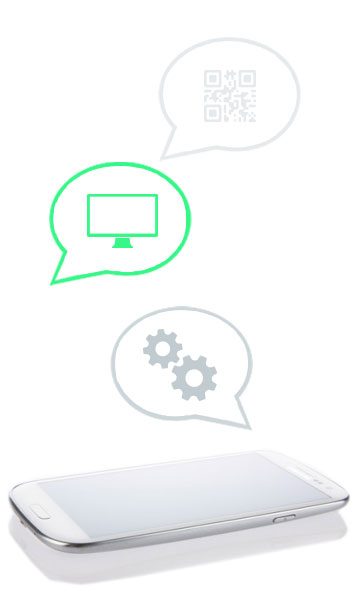 20 SMS OFFERED

Try our free SMS API service
Trial 100% free and without obligation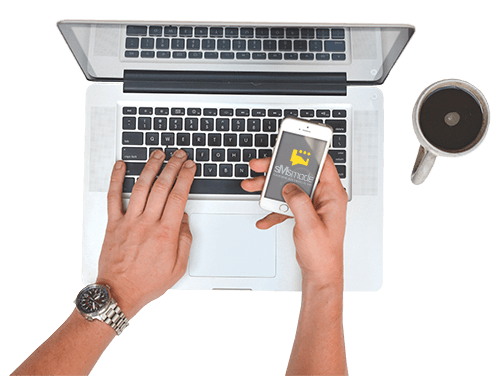 Our team advises you...

Our sales and technical teams are at your disposal to answer all your questions about the integration of SMS notification and to benefit from the advice of their implementation! Include without delay our SMS API services and do not hesitate to contact one of our collaborators!