Appointment confirmations by SMS
The confirmation by SMS is an increasingly common practice with medical and para-medical professionals but also service companies, beauty or care professionals, etc. It reduces the number of unhonoured appointments by 4.
AT THE SERVICE OF YOUR FAVORITE COMPANIES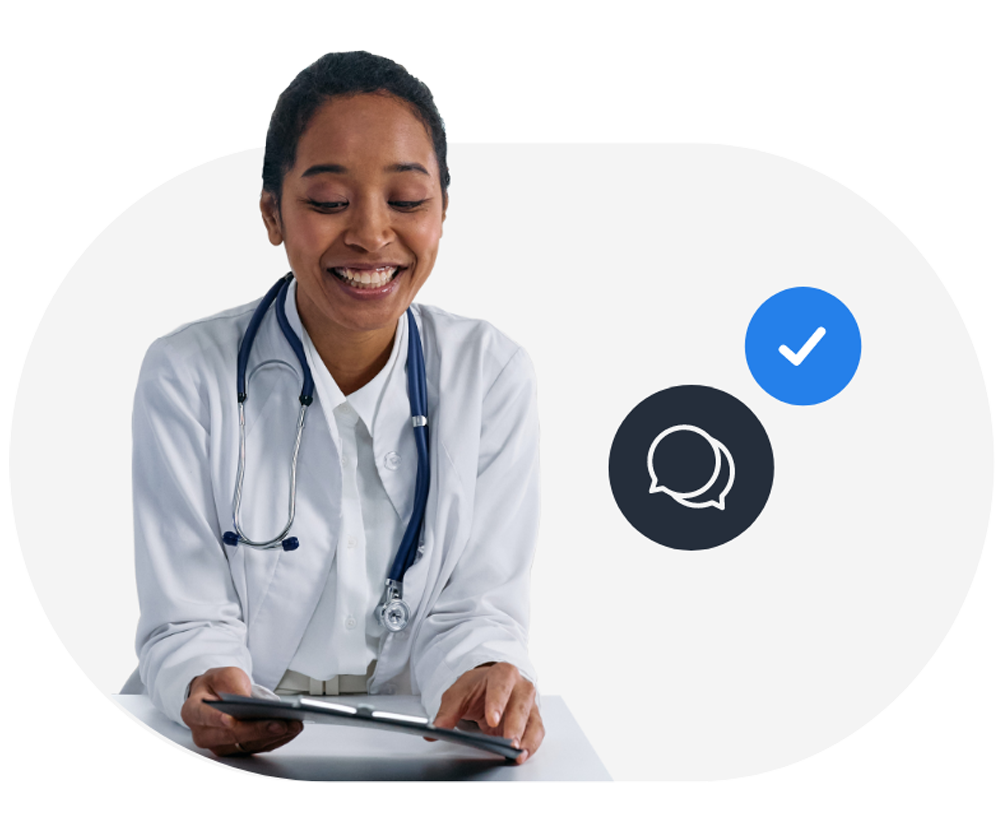 Messages tailored to customers and patients alike
Businesses, franchises, associations or professionals, recruiters... making appointments and managing your calendar are daily tasks, and missed meetings or appointments are a considerable waste of time.
Our online SMS platform allows you to send an SMS appointment confirmation to your customers or patients in just a few clicks. Our service is available from our online SaaS platform, via API or as an SMS plugin to be added to your calendar management application. This highly effective appointment reminder optimizes your daily schedule and income. See also our sample SMS appointment remin ders to alert your customers right away.
The advantages of SMS appointment confirmation
Efficient confirmation of
RDV
Personalize your messages

SMS offers you a host of features to fully personalize and manage each message sent: automatic insertion of appointment date, time and other variables (surname, first name, etc.), customizable sender. You can set the reminder, date and time directly from your calendar.  
Create templates
for SMS messages
If you regularly send the same RDV confirmation message by SMS, you can create a reminder template, which will enable you to be more efficient and faster, as you will only have to choose the message text already recorded when setting up the SMS. The content will be completed by pre-filled customer variables.
SMS reply to confirm appointment
You have two options for receiving confirmation from the customer or patient after the callback. You can either insert in your messages "confirm your appointment by replying YES to this SMS". and you will receive confirmation of your customer's appointment directly on the platform. smsmode©or include a cancellation/confirmation link in the text to bring up the information in your software. 
How do I send your appointment confirmation SMS?
We offer several SMS routing solutions for appointment confirmation.
Partner appointment management software
Integrate one of our plugins to add reminders to your CRM, ERP or business application, or use partner appointment management software with whom we have established API connections to add SMS appointment confirmation functionality directly to their interface. These include:
SMS module
Google Calendar
Set up your calendar to send automated SMS messages a few hours before the appointments you've entered. This online diary solution combines Google Calendar with our SMS sending service, for free SMS appointment reminders. Our module is totally free, with no commitment or subscription.) It's a complete solution for professional appointment notification via a message on the customer's/patient's cell phone: management of message text, sender, programming of sending time, consultation of responses received or reception statistics, etc.
All the steps to integrate the appointment reminder by SMS from Google calendar
Our free documentation precisely describes all the steps involved in adding appointment reminders and SMS booking reminders to Google Calendar.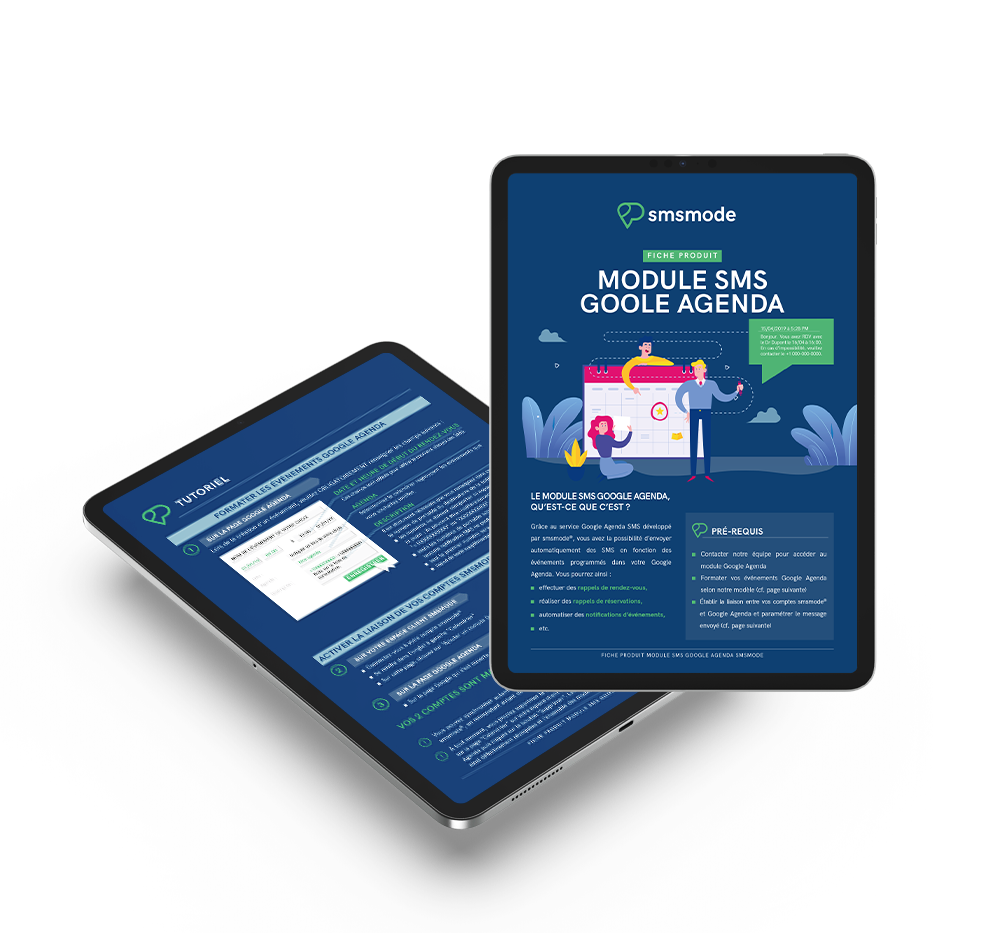 SMS appointment confirmation
You can be sure that your SMS confirmation messages will be read by your customers. It's this open rate that sets SMS apart from other communication channels such as e-mail, whether for information or marketing.
This is the result of sending SMS confirmations. With this appointment reminder solution, every company can improve its appointment scheduling. SMS appointment confirmations are an effective way to combat missed appointments (doctors experience 1 to 5 per week). 
of people satisfied with SMS notification
Your customers want informative SMS messages. More than 4 out of 5 people want to receive useful and informative SMS messages, especially appointment reminders. More personal and remarkable than an e-mail, SMS enables a close relationship and a personalized link with each of your contacts.
Try our SMS platform and benefit from 20 free test credits, with no obligation.
We look forward to hearing from you.