The highest quality
for your SMS messages
Send critical messages in time
Make sure you receive your text messages
Receive answers to your text messages
Send your text messages all over the world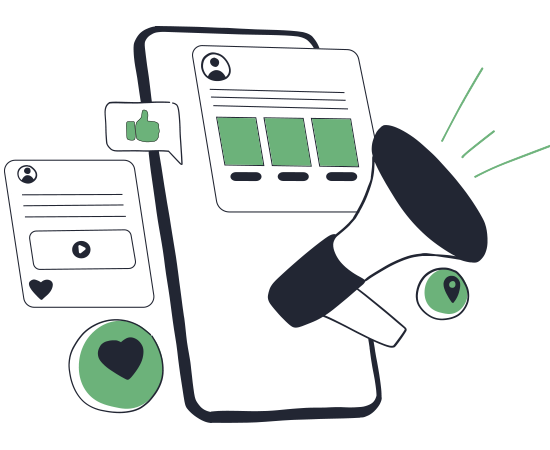 Professional SMS, a powerful, simple and efficient media
The amount of time spent on one's phone continues to grow. Brands need to capture the available attention where it is, so it's no surprise that companies are jumping into sending SMS marketing campaigns.
Moreover, among all the communication modes, SMS is the one that offers the highest return on investment. Whether it's other media such as radio, TV, billboards, or even other digital marketing channels favored by professionals such as email, search or social networks, SMS is dominant in almost all KPIs:
The SMS Pro records a 98% opening rate
90% of cell phone users check messages on their phones within 4 minutes of receiving the SMS.
The average conversion rate of a professional SMS campaign is 29%.
The click rate of the SMS is between 6% and 35%.
Add to these impressive figures that SMS does not suffer from any deliverability problem (it cannot end up in SPAM). An undeniable advantage for your marketing and transactional mailings. It seems quite logical that a large number of professionals opt for this high-performance solution.
SMS campaigns, a media with multiple uses:
The SMS to alert :
The open rate and universality that characterize SMS make it the perfect channel for alerts. Companies can improve the quality of their services and distribute information quickly and easily. In addition, SMS does not require cellular data or an Internet connection to be received.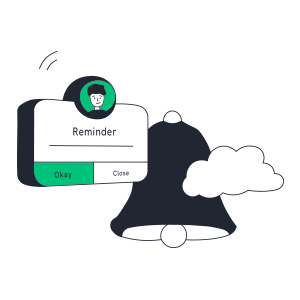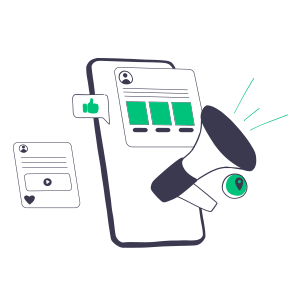 SMS to communicate
SMS marketing has everything it takes to communicate directly with customers. Whether as part of a marketing automation approach or to stand out from the crowd during special promotional periods(sales, Black Friday, Valentine's Day...), SMS enables you to make your offers, coupons, special promotions or advertisements stand out from the crowd, in just a few clicks.
SMS to build loyalty
Customer loyalty and retention are two very important factors for the growth of any business. Because of its very personal and direct nature, SMS can have a positive effect on your customers' engagement. It helps you build more meaningful connections and encourage your customers to return. The great personalization possibilities offered by variables allow your messages to be all the more targeted and personal.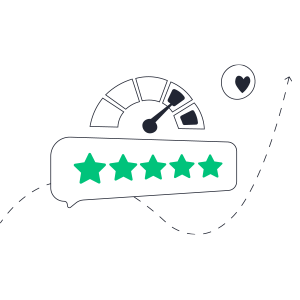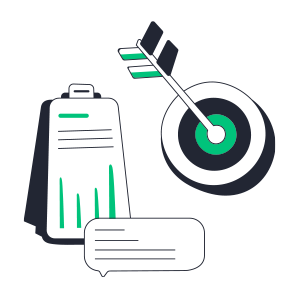 SMS for prospecting
Obviously, a solid email marketing sequence can bring a ton of people into your sales pipeline. However, most salespeople don't have much time to test different ideas and multiple scenarios. You need foolproof methods to increase your response rate, and SMS is perfect for that.
The unbeatable open rate of SMS is obviously a strong argument when it comes to sales prospecting. It can also be deployed quickly and easily, and has an incredible transformation rate in prospecting (+25%).
Why choose smsmode© for your professional SMS campaign?
Carrying out a professionalSMS campaign allows you to communicate with thousands of recipients in an efficient and personal way.
But what advantages does the platform offer? smsmode© to make your professional SMS campaigns even more effective?
Our sending solution makes it easy to engage your subscribers with relevant and personalized mass messages. But also conduct one-on-one conversations to build loyalty and inspire your customers to take action. Beyond simple SMS, our software and API offer a range of tools perfect for engaging :
Planning:
smsmode© allows you to plan your campaigns simply, from the platform, by choosing the date and time of dispatch, via API or CRM connector, you can even automate your dispatches for an alert or appointment reminder system.
Personalization of the transmitter:
A personalized sender ID can increase your open rate by 30% and give your campaigns greater credibility, ideal for boosting all your KPIs. Personalization is available on all services smsmode©.
Sample message:
allows you to create and keep in your customer area an unlimited number of templates, for the different use cases of SMS, in marketing or notification, to test the template that works best.
Contact management :
Automated SMS STOP management, automatic database cleansing (deleting duplicate or wrong numbers), several import methods, ability to segment your database by group to target your campaigns or run A/B tests, smsmode© simplifies your life by making it ultra-easy to manage your contacts.
Response Management:
Perfect for surveys, polls, invitations, etc. smsmode© offers you real-time management of responses, storage of all received responses in your user account, and the option of extracting responses from the graphical interface or by URL, all at no extra cost to either user or customer.
Landing page editor:
You think a text message is not enough? Take a multimedia approach! Easily create aesthetically pleasing, personalized landing pages optimized for smartphones, with all relevant statistics at your disposal, from your client area or by requests.
You will have understood, whether it is about marketing by SMS, notification or transactional message, our platform of sending SMS Pro campaign has everything you need to communicate with your customers in a powerful way.
In addition to all the features offered, the managing your campaign on smsmode© is extremely simple, because you can send all kinds of SMS campaigns (balancesnew product launch, etc.) in just a few clicks.
On the other hand, you can receive an acknowledgement of receipt allowing you to measure the quality of your professional SMS campaign and to build a qualified customer and prospect base.
SMS CAMPAIGNS AT A COMPETITIVE PRICE
Communicate differently with smsmode©
The smsmode© platform is one of the key players in mobile marketing and communication solutions. With nearly 20 years' experience, it has developed simple, effective solutions to meet the specific needs of professionals in a wide range of sectors, from sales to service. With these professional SMS campaign solutions, you can reach a maximum number of targets. Create as many SMS templates in line with your company's image and products as you like and, depending on your objective for your professional SMS campaign, choose the one that's right for you to send to thousands of recipients in just one click.