Focus on
loyalty SMS
Sending SMS loyalty allows companies to create a regular link with a customer (whether it is a new customer or an inactive customer), to re-activate the relationship with a prospect, to arouse con interest and thus, in fine, to strengthen the customer relationship. Integrated into a multichannel strategy (emailing, advertising, flyer, etc.), the SMS benefits from too often underexploited potential as it establishes a relationship of trust, personal and is generally perceived as non-intrusive!
A Formidable lever for growth, this SMS-based mobile marketing strategy allows companies to set up an efficient loyalty program and benefit from a direct marketing tool that allows you to target their targets in a personal way.
The conservation
of your customers
The SMS channel can help you to build and maintain a connection with each of your customers in a very personal way! It also has very good performances (very high reading rate, very good acceptance, etc.).
A media
At lower cost
Retaining customers is cheaper than acquiring new ones! It is an established fact... With a very low cost, SMS loyalty is also one of the most competitive digital media on the market.
The increase in your
Sales
A satisfied and loyal customer brings profitability. Indeed, the goal of launching a loyalty program is to encourage the re-purchase and regular maintenance of your sales to, in fine, increase your sales turnover.
Successful SMS loyalty operations
The implementation of a loyalty strategy by SMS remains an essential point to establish a relationship of trust with your customers and federate them around your products and services. Discover the different types of SMS to help you achieve this goal.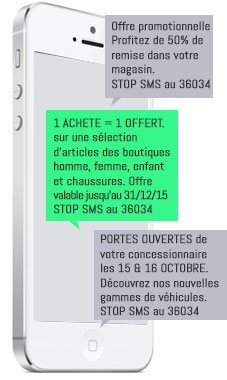 Commercial SMS: to relay offers of promotions, private sales, discount codes or any other offer and thus achieve its sales objectives, this type of communication aims to encourage your customer to renew the purchase of your products and to create Point-of-sale traffic (whether physical or virtual). To use to promote its operations and événementstout as a client birthday communications!
the informative SMS: inform your news, upcoming events, a new article or new product... The goal is to create a true brand image by differentiating yourself from your competitors. This is above all a great way to create a regular link with your customers in the perspective of loyalty.
the SMS satisfaction: The opinion of your customers is always valuable. By submitting a customer satisfaction questionnaire after a sale or order, you can evaluate the need of your customers in order to best meet their expectations. This is the opportunity to optimize the improvement of your products, services or customer relationship.
the SMS Alert and reminder: in order to revive inactive customers, inform them about the different stages of their purchasing process, etc., the SMS remains a channel particularly adapted to reconnect with each of your customers and to carry a Particular interest with an exclusive offer for example.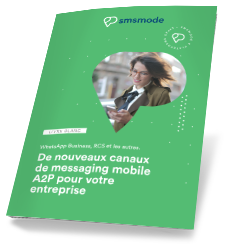 WHITE PAPER
WhatsApp Business, RCS and others.
New mobile A2P massaging channels for your business.
Downloadable free of charge, our white paper will help you discover new mobile messaging channels and new opportunities for your communication.
An SMS campaign loyalty in a few clicks
In order to carry out your Fidelity program via SMS, smsmode© offers several services and tools for the realization of your campaigns:
a SaaS platform for sending SMS: It is equipped with all the professional features for the realization in full autonomy of immediate sending of SMS: Management of Address books, recording of message templates, reports of Receiving, customizing the issuer and the message including mail merge variables, consulting and managing replies received, triggering predefined actions, etc.
LEARN MORE ABOUT THE AVAILABLE SMS PRODUCTS
an HTTP API: You have the ability to integrate the SMS messaging functionality directly into your external application (CRM, e-commerce site, mobile application, etc.). Sending SMS messages will be integrated directly into your application and can be triggered directly at pre-defined events.
LEARN MORE ABOUT OUR APIS
the "Opt'in": perfect complement to your SMS messages loyalty, this solution allows you to automatically manage the registrations and deregistrations of your contacts to your loyalty program. Your address book will be automatically updated. The feature also allows you to manage groups in this address book based on the specified keyword to then send specific messages to your subscribers.
LEARN MORE ABOUT THE OPT'IN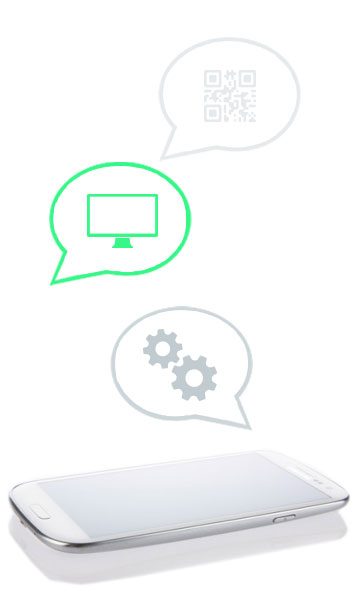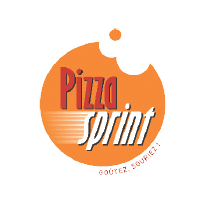 CUSTOMER CASE
The loyalty program by Pizza Sprint
The network of Pizza Sprint franchises, No. 4 of takeout pizza and delivery in France, uses the SMS to perform reminders and special offers especially during the evenings of major sporting events. This type of SMS is proving to be a very good way to retain its customers and increase its turnover.
USE OUR SERVICES TO SEND SMS LOYALTY
& CREATE A FREE CUSTOMER ACCOUNT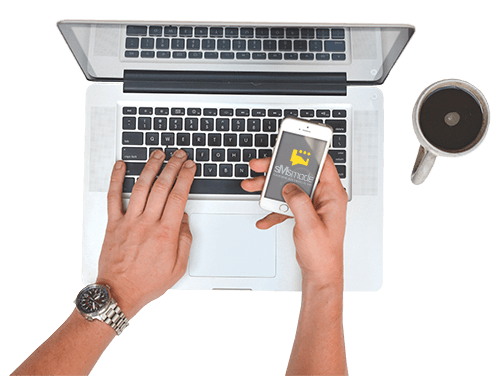 Our team advises you...

Our sales and technical teams are at your disposal to answer all your questions about sending SMS loyalty and to help you set up your campaign. Feel free to contact one of our collaborators, our goal is the success of your campaign!