focus on
SMS bulk mailing
SMS is an indispensable means of communication in a strategy of communication and mobile marketing. Sending bundled SMS is indeed an application to the high potential of mobile advertising that aims to promote its products, services and offers directly on the mobile phone of your customer base.
You have the project to launch an SMS marketing campaign and to integrate the sending in number of text in the context of digital campaign and cross-channel? Find out the stakes and potentials of the group sending SMS for your promotion of your activity with your customers...
THE SENDING GROUP SMS IN DETAIL...
So many recipients
You wish!
There is no limit to the number of contacts you cansend your message to. The quantity of messages sent has no influence on the deliverability of your SMS campaign!
So many groups
You desire!
Manage your contact list without any restrictions: import as many contacts as you want, create as many groups of contacts as you want... In other words, you have no restrictions in using our SMS mailing services.
Manage the dissemination of information
In a few clicks!
To send mass SMS messages via the Internet using an SMS service, setting up an SMS campaign takes just a few clicks! Composition of the message, possible parameterization of the transmitter, choice of the recipients, your message is ready to be sent.
What is the principle of sending SMS bundled?
Group SMS is based on the principle of sending the same message simultaneously to several recipients, whether on an Android or Iphone smartphone or a more basic mobile phone (with or without an Internet connection).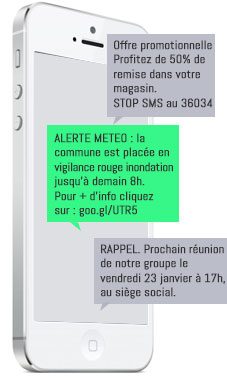 Asimple and effective way to reach a large group of people, bulk SMS is an excellent tool for successful relationship marketing. Bulk SMS is also particularly suitable for mass advertising campaigns and promotional offers. It also allows you to achieve your marketing objectives by precisely targeting your contacts at different stages of their customer experience.
So, whether it is a new trigger marketing message or a one-shot or recurring promotional message (from a few times a year to several times a month), sending the same message to a group of people via the mobile channel, and more specifically SMS, allows them to receive the information instantly and in real time directly on their text message.
It allows you to benefit from the different possibilities of SMS (voice SMS, Unicode SMS for non-Latin languages, SMS 2.0 to insert a short link to a mobile site and make your messages interactive, etc.) as well as the very good performance of this communication medium. 95% of messages are received and read and only 4 minutes are needed for the SMS sent to be opened!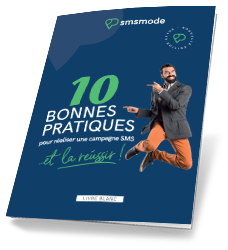 WHITE PAPER
10 good practices to carry out an SMS campaign... and succeed!
Our free downloadable white paper "10 best practices for running a successful SMS campaign" will show you the essential practices and tips for running SMS marketing campaigns.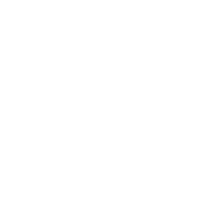 CUSTOMER CASE
Mass SMS campaigns by Marèse
Marèse, a high-end child fashion brand, uses our mass text messaging service to relay promotional offers, liquidations, flash sales, to customers of all brand stores. The SMS corresponds to the needs of the sign which benefits from the very good potential of this mobile medium (mass diffusion, at lower cost, targeted over time, while guaranteeing maximum returns).
USE OUR BUNDLED SMS SERVICES & CREATE A FREE CUSTOMER ACCOUNT
Drive your SMS and TTS campaigns with a simple and powerful platform
Sending an SMS to a defined group of people can be done with a single click via a professional SMS routing service that adapts to all your bulk SMS sending needs. This SMS sending solution, which is quite similar to email marketing services, is an online platform (or online software) accessible from our website with a simple Internet browser and designed for marketing professionals, communication teams and companies of all sizes.
It is complemented by an SMS API offering that allows you to integrate all the possibilities for sending SMS in the form of requests to be integrated into your technical environment (website, mobile application, business software, CRM, etc.).
This customer interface is simple to use, intuitive, easy to access, fast and instantaneous, and allows the deployment of high value-added mobile services, always more interactive: SMS reception, mobile landing-page creation, loyalty programme, automatic registration and unsubscription service by SMS, etc. This service includes many advanced features for complete management of bulk SMS Pro campaigns, including :
mass customisation of SMS messages according to your customer's name (mailing function with selected variables),
the use of a personalised sender displaying the name of your company or organisation in the header of the message,
the complete parameterisation of your group message sending in metropolitan France, in the DOM-TOM as well as throughout the world (text content, date and time of sending, provision of the reception report and statistics, etc.),
marketing segmentation of your contact lists imported via an excel file, which you can manage (modify, add or delete at will) by creating groups according to, for example, point of sale, geographical area, department or many other customised parameters,
Managing the receipt of responses from your customers and users: using this functionality to send and receive SMS messages offers increased potential in terms of conversion and proximity to your contact base and many advantages for increasing the impact of your communication.
In addition, one can count among the advantages of our offer to send SMS bundled, the improvement and optimization of the SMS sends, a centralized administration of sending and receiving of mobile messages, an automation of the sending processes, a Secure and maximum accessibility 24/7 by all users, all without maintenance cost or subscription fee.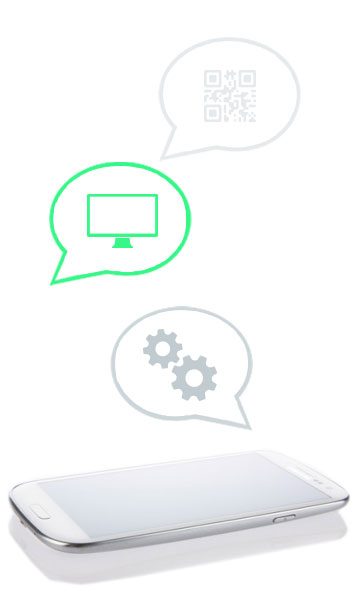 20 SMS OFFERED

Try our SMS platform for free
Create a customer account 100% Free of charge and without commitment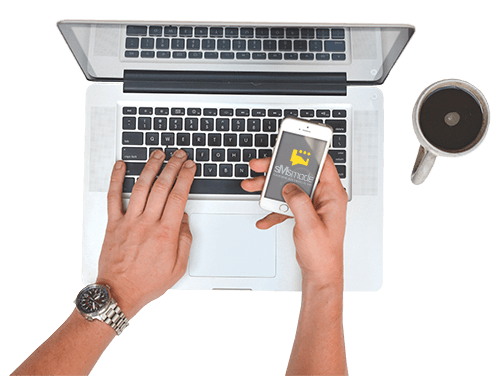 Our team advises you...

Our sales and customer support teams are at your disposal to answer all your questions about the SMS group sending operations and offer you the best price and declining rate for your SMS messages in number. Feel free to contact our strong team with an experience of nearly 15 years as a provider of SMS solutions and mobile marketing and to benefit from advice and support for your SMS campaigns. Our goal is the success of your SMS operation!