focus on
SMSsolutions
The SMS has become an indispensable support for communicating on mobile. Short and accessible, it turns out to be also practical and fast, to the point of having found all its place in mobile marketing. Today, companies and brands are increasingly using SMS solutions that benefit from real assets in a marketing strategy, in the face of emailing or traditional advertising media.
THE PERFORMANCE OF SMS SOLUTIONS
This is the average time
To open an SMS!
This proven immediacy makes SMS a medium of immediacy and proximity, particularly suited to mobile communications.
This is the reading rate
of an SMS campaign!
SMS has an unbeatable deliverability; you can be sure that your message will be read! What other communication channel can do this?
This is the number of countries in which
You can send your campaigns!
You can carry out your SMS campaigns on more than 500 networks, in France, in the French overseas departments and territories and throughout the world , while maintaining an optimal quality of service. Find out more!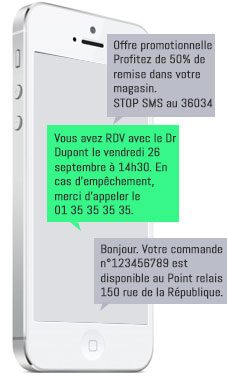 What kind of SMS send?
Offers, invitations, advertisements: as a promotional tool par excellence, SMS is mainly used by advertisers to send advertising messages and promotional offers to mobile phones.
Personalised notifications: a very common direct marketing practice, they can be used to inform about the follow-up of an order, confirm the availability of a product, a reservation, etc.
Appointmentconfirmations or reminders: an excellent way of confirming an appointment and reminding people of its date (particularly used by the medical and paramedical professions), SMS is an effective way of combating absences.
Alerts: SMS is an ideal tool for broadcasting an important or urgent message (crisis unit, flood alert, traffic, weather, etc.).
What SMS solutions to use?
smsmode© platform offers several types of SMS Solutions :
SMS Pro which allows you to send and receive messages immediately and also offers many features: customisable sender, report, long message possible, international sending, reception of replies (report included, very good quality of reception of the SMS reply).
FIND OUT MORE ABOUT SMS PRO
Voice SMS, which allows you to send synthesised voice messages to landlines or mobiles with possible acknowledgements of receipt and reading.
FIND OUT MORE ABOUT VOICE SMS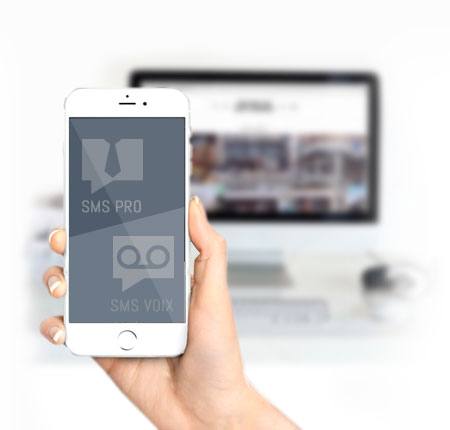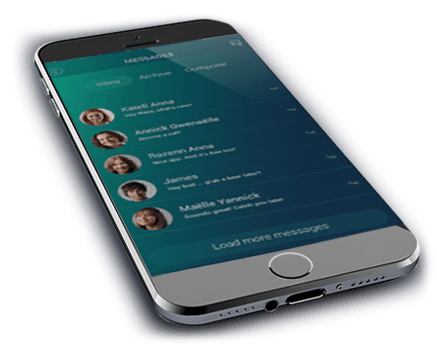 The services of smsmode©

Our SMS-sending solutions are adapted to all forms of messages. As a specialist in SMS solutions for companies, associations and institutions, the sending of SMS can be done either from the platform of sending SMS SaaS online or by using our APIs.