Unwanted Calls & SMS: 06 and 07 Forbidden to Business
Arcep has published a new numbering plan that reshuffles the cards in mobile communications. The 06 and 07 numbers are dedicated to individuals. Make way for multipurpose 09 numbers for any exchange between a platform (brands) and the consumer!
The ambition? To put an end to fraud, smishing and other unwanted calls that plague the lives of mobile subscribers. But this plan is also a new opportunity for professionals, who will be able to fully enter the conversational era.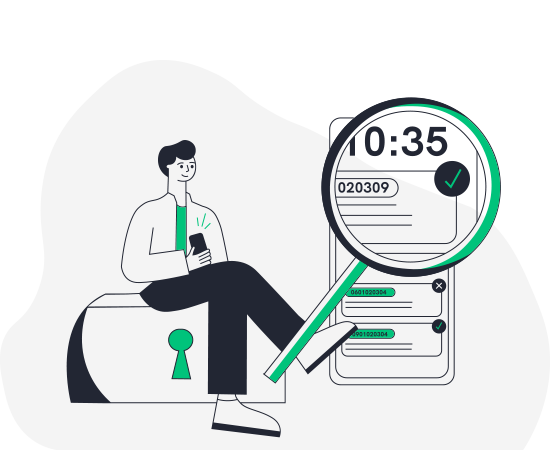 Reasoning about a market with solid growth, but with unclear contours
Arcep(the French regulatory authority for electronic communications, post and press distribution) has decided. As of January 1, 2023, telephone numbers beginning with 06 or 07 will be reserved exclusively for individuals, for "interpersonal" uses.
" The Authority reserves the use of mobile numbers in 06 and 07 - permanently attached to a user in the minds of all - exclusively for interpersonal communication services.
As indicated in the Arcep's press release on this decision, " non-interpersonal uses of mobile numbers will therefore be switched to other number categories, such as the new 09 number category ".
Companies will still be able to send SMS to their customers from short codes (with or without Sender ID), only numbers starting with 06 and 07 are now forbidden.
Why this change in numbering?
The use of SMS notification has exploded in recent years. In 2022, 60% of SMS sent in France will be notification-based. This strong growth is accompanied by new uses linked to the immediacy of the customer/brand relationship. Among them, calls and SMS sent by companies, via 06 or 07 numbers to confirm an appointment, a delivery, or to be able to send and receive a call on a temporary number.
However, these new uses have blurred the relationship between brand and customer, paving the way for misuse and, above all, for a surge in fraud.
Phone phishing, smishing, CPF fraud, health card fraud, bank fraud... A real epidemic of fraud has spread, forcing the regulatory authority to act to better protect the subscriber.
A new numbering plan to protect subscribers
The implementation of this framework is excellent news, as these measures should address 2 concrete problems:
The explosion of unwanted commercial calls and SMS, fraud and smishing
Resource scarcity in 06 and 07
Reserving 06 and 07 for private individuals - and switching business communications to 09 - offers the general public better identification of calls and messages from businesses and therefore better clarity on the nature of the communications they receive. This decision ensures a reinforced protection against the important volumes of calls and SMS which can be a nuisance, but also against the scam attempts which are multiplying.
In the same way, once this new clear legislation is in place, the regulator leaves the field open for operators to implement their ability to cut off mass SMS smishing via 06 and 07 numbers .
This action, coupled with the control of Sender Id (personalized SMS senders) should allow to fight effectively against smishing and to offer to the market a certain gain of credibility!
The regulator has also adopted measures to regain control of 06 and 07 numbers, and thus avoid a shortage in the future.
New numbers and new uses available for companies
With the availability of 09 telephone numbers dedicated to companies, Arcep regulates a use that has seen its use explode!
Brands want to converse with their customers at any time and in an omnichannel way: by voice, message, SMS.
As Arcep explains in its press release, the 09 numbers will meet the "growing needs of French companies" in this respect.
Interested companies will have the opportunity to implement innovative communication solutions between them and a mobile subscriber, with a dedicated and recognizable type of number, thus offering maximum performance to these new resources.
These long numbers can be used, for example, to establish conversations by message between a brand and its customer, or to establish ephemeral relationships with platforms (package delivery, VTC drivers, etc.).
Democratizing conversational commerce
This use could revolutionize the customer relationship, but also open the door to conversational commerce to all mobiles.
On the side of brands, as well as customers, the last few years have seen a growing need for two-way exchanges. It is to this need of conversation that RCS or WhatsApp Business can answer. This new use of 09 numbers could therefore present a universal solution to both channels, minus the multimedia aspect.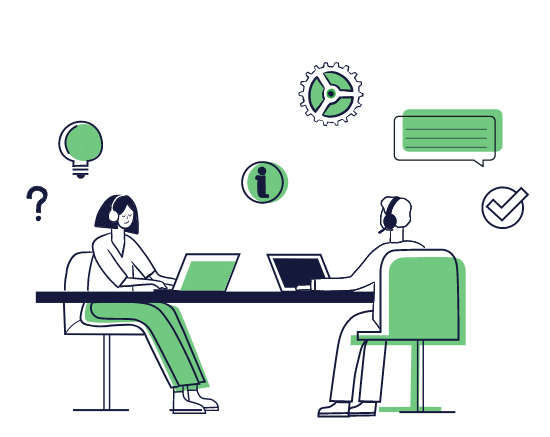 Our team advises you
Are you interested in our services? Our account managers and our technical team are at your disposal to answer all your questions about our SMS solutions and to give you advice on how to set up a campaign.