Two-factor authentication, the expert solution for security
Security on the web is an issue for everyone. Protecting the sensitive information of one's company, but also of one's customers, is an important task for which the simple duo of login and password is no longer sufficient. It only takes one compromised credential to see a cyber attack succeed. That's why two-factor authentication is the ideal tool to secure logins. Find out why 2FA (Two-factor authentication) is almost essential for business security and why SMS OTP (one-time-password) is the best way to implement two-step verification.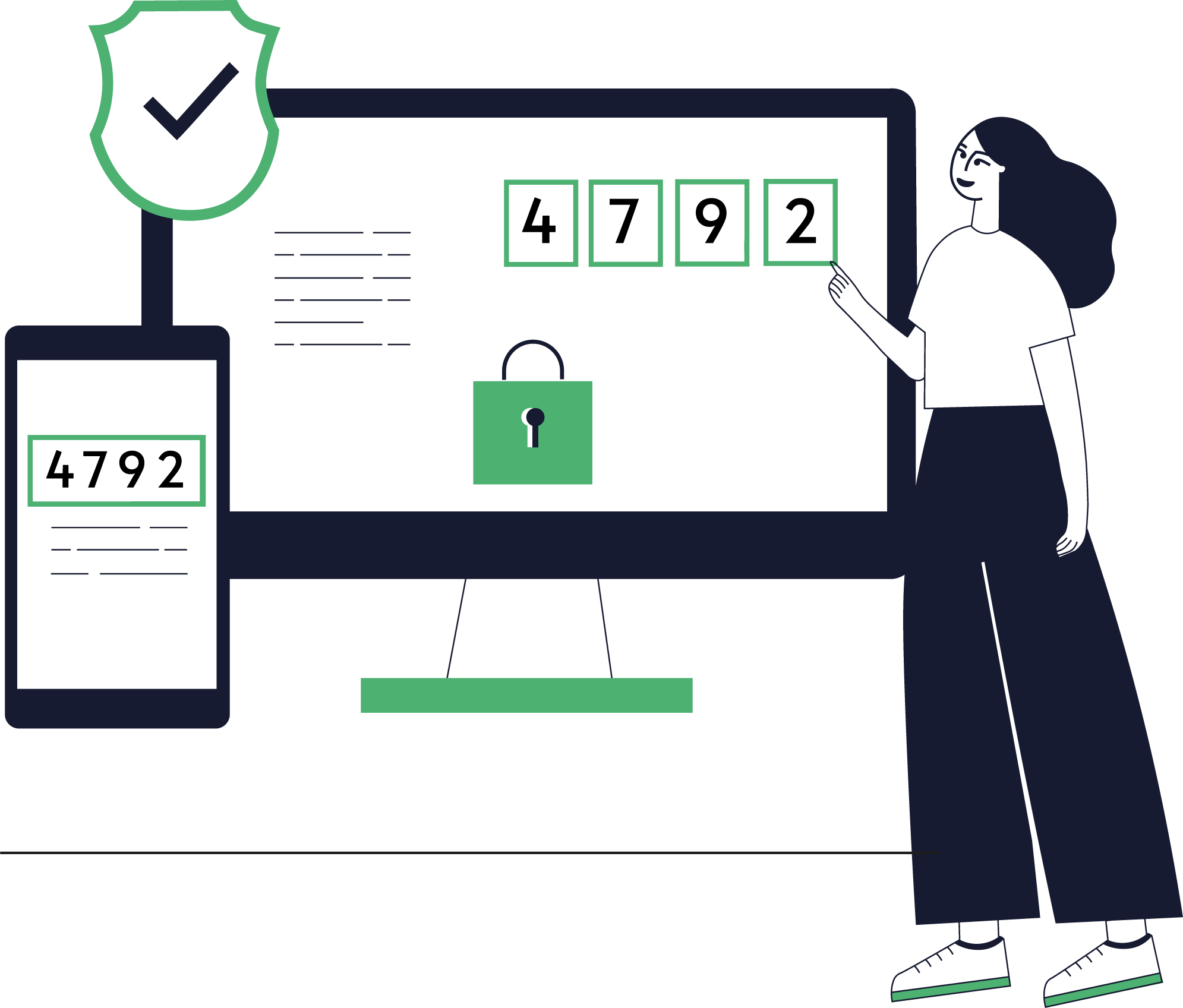 What is two-factor authentication?
Two-factor authentication, commonly known as 2FA or two-step verification, is the protection of a personal account by a second identification step, usually a code called OTP, sent by SMS with maximum priority and valid for a few minutes. This code, received on a mobile phone, can also be sent via an authentication software such as Google Authenticator, by push notification or by email.
Two-factor authentication differs from multi-factor authentication in the number of elements used. With MFA (Multi-factor authentication), all three factors are used.
What are the authentication factors?
Multi-factor authentication is divided into 3 distinct proofs of identity corresponding to 3 validation steps:
Something to know, like a code
Something you own, like a card, a mobile phone
Something you are, like a fingerprint, facial or voice recognition.
Conveniently on an online account, identifying yourself with a username and password is the first factor. The second is the smartphone in your possession to which an SMS OTP, a text message containing a code to be typed, is sent to prove that the phone is indeed yours.
Use cases of the 2FA
While this method is well known for validating an online payment (still in use in Europe until the introduction of PSD2 regulations), it is becoming more common for other applications:
Access to a business account
A crypto-currency wallet,
A merchant account containing sensitive information
Resetting a forgotten password.
Why you need two-factor authentication in your business
A first factor - login or email + password - can easily be hacked.
The use of dual validation reduces the risk of a cyber attack and limits the theft or loss of personal or business data.
An asset to improve the safety of your customers
Some people already use 2FA in their daily lives, to secure their online banking, clouds, shopping platform, email, social networks or password manager. Being proactive in this area by offering your customers a solution that improves their online security is bound to be an asset.
By introducing 2FA, merchants are helping to provide a secure experience that strengthens the customer relationship.
Users obviously want their online services to be simple and transparent, but they do not tolerate security breaches. The rise in fraud and the increased use of digital payments require an additional authentication solution for personal data.
A real additional security barrier for your online business services
A simple password is no longer enough. Access to sensitive data by malicious individuals can be devastating and most companies are no better protected against cyber attacks than private accounts.
A corporate email account can be compromised by phishing or identity theft and become an entry point to steal strategic information or even money. If password reset is possible by receiving an email, access to your platform is a breeze.
Passwords already used elsewhere and made public can be used to access a business account. 73% of passwords are used for more than one account, so there is a high chance of a successful hack.
Two identification factors: the solution to 99.9% of your security problems
Many attacks can indeed be thwarted by training employees in cyber security, using strong unique passwords or training against phising. But this kind of process has a cost for companies and we are all human and therefore susceptible to being inattentive. Moreover, with the democratisation of teleworking, the connection to professional accounts outside the company is clearly increasing, which increases the chances of errors and therefore of cyber attacks.
Two-factor authentication means that the security of your business does not rest solely on the shoulders of your employees.
With 2FA, cracking or recovering a password will no longer be enough to gain access. This strong authentication gives you an additional security barrier that blocks over 99.9% of account compromise attacks (1). Whether it's phishing, bots or leaking credentials to another site.
To avoid breaches, some organisations are going so far as to do away with the use of the traditional password, relying on the last two factors or using TOTP (a key that uses time stamps to create an encrypted sequence of characters, shared by the user and a server)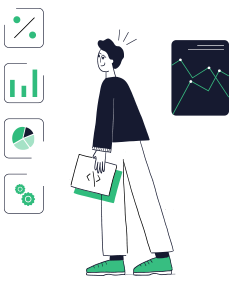 The 2FA in figures
Microsoft records more than 300 million fraudulent login attempts to its cloud services every day.
Adding a recovery phone number to your Google Account can block up to 100% of automated bots, 99% of mass phishing attacks and 66% of targeted attacks. (Google study in collaboration with the Universities of New York and San Diego)
+400 million accounts have had their credentials compromised as a result of a data breach (source: Haveibeenpwned)
Why sending OTP SMS is the best way to implement 2FA
Simple, agile, reliable, inexpensive and fast, SMS is the universal solution that everyone knows how to use.
2FA is possible with an instant messaging application, push notifications or an authentication application, but you need to be able to ensure that your employees or customers have these applications or can afford them.
SMS has the huge advantage of being natively present on all mobiles, it can be received by all, from the latest smartphone to the oldest mobile. It does not require downloading, nor the creation of an account on an application or the payment of a fixed price to benefit from authentication services.
Easy to set up, SMS OTP has a cost adapted and adaptable to your budget, which makes it applicable to all, from SMEs to large groups. It allows you to reach all profiles without limiting your action to a community, such as the users of a single instant messenger or an external application that generates TOTPs.
With SMS :
No compatibility issues
Acceptance guarantee
Quick opening
SMS is also ideal for password recovery. With a third of all internet purchases abandoned because of a forgotten password, providing your customers with a quick and easy way to recover their account can save you money as well as improving the customer experience and brand image.
TO GO FURTHER...
The SMS channel is a particularly suitable solution for a 2FA implementation. Our "best practices" guide will guide you on how to implement a 2FA service.
I want to know more
Why choose smsmode© to implement 2FA
Access to data must be secure and fast, so SMS must work every time.
With smsmode©️, your OTP codes have priority. Our status as a telecom aggregator offers you:
A direct operator connection.
Instant reception of your shipments
Access to a high-performance dedicated channel
Permanent surveillance via monitoring tools
All this at an attractive price.
Both consumers and employees cannot wait to receive their codes. Employees may become impatient and disable the 2FA system, exposing them to security risks. Customers may also abandon their purchase action if they do not have a code, so the ability to retrieve them is essential. This is why 2FA is important, as is the solution chosen to implement it.
SMSMODE QUALITY IN 3 POINTS...
A telecom operator

Recognised as a telecom operator SMS provider, you benefit from a direct connection to operators through sMsmode services. This means you can be sure that we do not use any roaming, which offers high quality and reliability for your SMS messages.
The protection of
Policy
In accordance with the agreement made with the CNIL, all your data imported into our online SMS services is confidential; therefore, we guarantee that the contact files will not be used by third parties.
A historical actor
for 18 years
Since 2004, SMS provider sMsmode has been offering marketing tools forsending and receiving SMS messages via the Internet. The company has constantly improved its services and has more than 10,000 customers for a volume of more than 50 million SMS sent per month.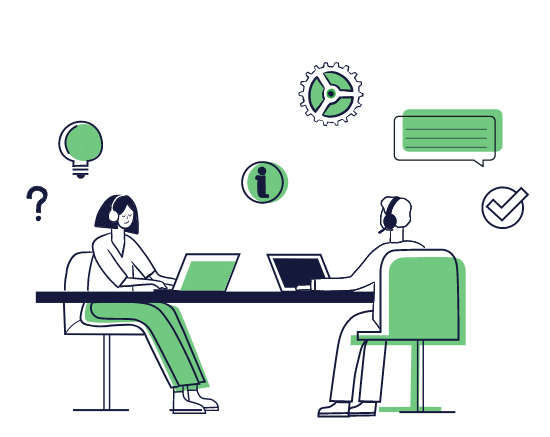 Our team advises you
Are you interested in our services? Our account managers and our technical team are at your disposal to answer all your questions about our SMS solutions and to give you advice on how to set up a campaign.