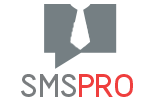 The maximum quality
For your SMS mailings
Send critical messages in time
Make sure you receive your text messages
Receive answers to your text messages
Send your text messages all over the world
To send SMS , opt for a professional SMS sending tool
The majority of consumers, your potential customers, around the world have a mobile phone; Because SMS is a particularly interesting channel for reaching millions of targets in a single consignment, it is now widely used as a professional marketing and communication tool.
Think about mailing SMS and adopt a service to send SMS !
On the bottom,sending SMS marketing works like e-mailing, only difference that the recipient directly consulting your message on his laptop and his inbox, usually reads your message within a few minutes following His reception. This is not to mention that the SMS is not subject to the risks of blocking by anti-spam: Your message is therefore guaranteed to be seen and read.
The writing methods are directly dependent on the limited format (160 characters) of your message: compared to other commercial and marketing techniques, the SMS has the advantage of reading speed and relevance due to the short message which which allows it to hang the recipient directly.
WITH SUBSCRIPTION PLAN
FROM
0,0312

excl. taxes/SMS
Subscription from €9 excl. VAT per month
SEE PRICING
To send SMS Pro, smsmode© is your reference partner
However, for a successful action, the SMS Pro requires controlled management. to send SMS  efficiently, choose a professional mailing platform that specializes in company support and leader in this growing sector, as evidenced by its 10,000 customers, seduced by The effectiveness of our services.
Among its services specialized in the tools to send SMS Pro, SMsmode puts at your disposal self-service applications to send your SMS, or the design of custom modules according to your Needs for more specific needs. In addition to SMS, you can use MMS or TTS, for an even bigger impact. And for all these shipments, you only have to pay the cost of the messages sent, the use of the interface being totally free.
SMsmode offers a complete range of services to manage from a to Z any commercial campaign by SMS. From the definition of your needs for your advertising and marketingcampaigns, to the evaluation of the impact of each operation carried out, through the choice of the best adapted tools and the organization, as well as the implementation, SMsmode offers its solutions approved by nearly 10 years of experience.