The smsmode© blog ©
Summer Sales: Send your communication via SMS at an unbeatable price
June 26 is an eagerly-awaited day for French consumers, as it heralds the start of the summer sales! With the sales season in full swing, now's the time to get your message across via SMS. sMsmode offers 4 quick and easy operations.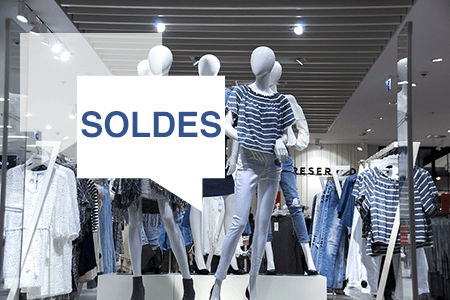 The right message to make your summer sale a success!
Invite to private sales
Mobilize your privileged customers and prospects by offering Exlusives offers before the sales period. You can thus play on the ephemeral side of the sale: Offer reserved for the first registrants, duration of only a few days,...
Private sale in YOUR SHOP on Wednesday 26 June from 7.30pm: take advantage of a 15% discount on a selection of items.
Take advantage of promotional offers
For your SMS communication to be relevant, it is not enough only to have the right products, you also need the good promotions. Offer discounts, free gifts or progressive discounts,...
Sales at VOTRE BOUTIQUE. Up to 50% off on a wide selection of items! Go to the shop and to our website www.votreboutique.com
Inform your customers of different brands
Your customers do not always know the dates of the start of the balances or those of the different demarkings. Remember to inform them a few days before sending them a reminder SMS; This is a great way to establish a regular link with your customers throughout this period.
Summer sales: 2 days to go before the second markdown. Come and enjoy an extra 30% off on all our items!
Remember your opening hours
Opening times can sometimes be changed during sales periods. The shops close later or open exceptionally on Sundays. Communicate with your clients on these changes to make them the best informed possible.
On the occasion of the summer sales, we remind you that your shop is open every day from 9am to 7pm.
All the benefits of SMS communication!
A message read at 95%
With a reading rate of between 95% and 97%, you are sure that your SMS will be read by your client! In comparison, emailing has a rate of only 25%.
Unparalleled efficiency
92% of SMS messages are read within 4 minutes of receipt. The SMS is a simple, personal, direct and ultra-fast communication medium.
Low cost support
With an ultra-competitive price, SMS is above all the most economical digital media on the market!
Don't hesitate to contact our team to guide you in setting up your special "summer sales" SMS communication!
CONTACT US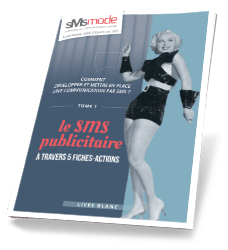 WHITE PAPER
Advertising SMS through 5 action cards
Download our white paper "Advertising SMS through 5 action sheets" for free and discover all the possibilities offered by advertising SMS to carry out a prospection on mobile.