Focus on
sending group SMS
Would you like to send an information or offer to a large number of contacts? Sending SMS group allows professionals to disseminate their commercial offers or their information quickly and efficiently on the mobile of their customers and contacts.
The implementation of a campaign to send SMS group is done in a few clicks and in a simple, fast and economical way with the services of smsmode. A historical actor in the sending of professional SMS since 2004 and a specialist in mobile communication via SMS, our various services offer you adapted and efficient solutions for sending SMS group to as many people as you want.
SENDING SMS GROUP IN DETAIL
So many recipients
You wish!
There is no limit on the number ofsending SMS group sent or the number of contacts you want to send your message to. The quantity of messages sent does not affect the deliverability of your SMS en masse !
So many groups
You desire!
Manage your contact book without any restrictions: import as many contacts from you want, create as many groups of contacts as you want and send your SMS en masse... You might as well say that you have no restrictions in the use of our services.
Manage the dissemination of information
In a few clicks!
Regardless of the number of recipients in your message, the setup of your SMS campaign is done in just a few clicks! Message Composition, possible setting of the sender, choice of recipients, your message is ready to be sent.
Target as many contacts as you want
In a qualitative and economical way!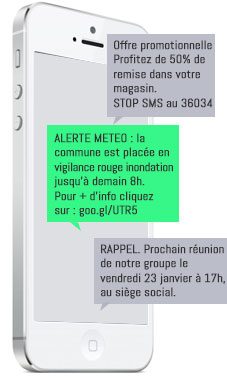 complete and simple management of your address book: You can import your contact lists and customers directly from an Excel or CSV file, then manage your directory and groups online very easily to carry out campaigns Sending SMS group in very many targeted way.
Automatic duplication: When importing a group or a contact list and sending an SMS campaign, our system automatically detects duplicates and removes them from your group or sending SMS group. You are sure to send only one message to each of your contacts.
Accurate Reception reports: follow in real time your SMS messages in number and access to global statistics of your campaign and detailed statistics of each SMS in number sent.
Decreasing rates that make your Group SMS sending economical: the more text messages you send, the more economical the rates you get. Take advantage of discounted rates based on the volume of SMS sent and benefit from an ultra-competitive rate!
a channel with proven effectiveness: an SMS is seldom deleted without even being read or set aside to be read later (as is the case for email). It is estimated that 95 to 97% SMS are open and read in 1 to 4 minutes after receipt.
Want to send your group messages?
smsmode© offers several services and solutions for sending SMS over the Internet, in very large numbers, and meeting the objectives of all applications in SMS Marketing:
a SaaS platform for sending SMS that allows you to carry out in full autonomy mass SMS campaigns of quality and professional just as it allows to choose the type of sending to be carried out (SMS Pro, SMS reply, TTS or SMS Unicode). The platform, with no commitment and no subscription, offers you many features: Address Book management, mailing scheduling, issuer and message personalization, receipt reports, consultation and management of Responses received, triggering predefined actions, etc.
LEARN MORE ABOUT THE AVAILABLE SMS PRODUCTS
the HTTP API and the Mail API allow you to quickly integrate the sending of group SMS from your website, your application or from your e-mail inbox. These interfaces have been designed to be the most complete and simplest to use to send and receive SMS directly in connection with your external technical environment.
LEARN MORE ABOUT OUR APIS
Advanced SMS Solutions that enrich this channel of the customer relationship, and allows to deploy mobile services with high added value, always more interactive: Reception of SMS, creation of landing-page mobile, program of retention, automatic registration and unsubscribe service by SMS, etc.
LEARN MORE ABOUT OUR ADVANCED SOLUTIONS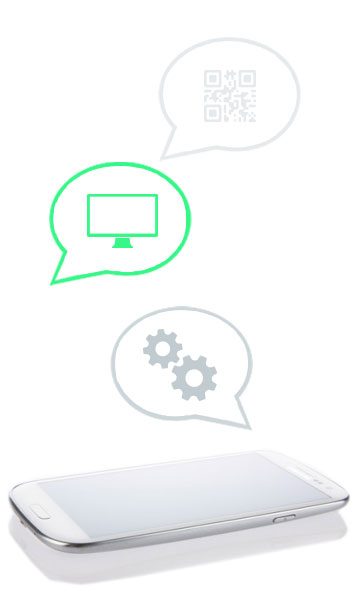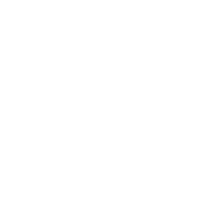 CUSTOMER CASE
Mass SMS campaigns by Marèse
Marèse, a high-end child fashion brand, uses our mass text messaging service to relay promotional offers, liquidations, flash sales, to customers of all brand stores. The SMS corresponds to the needs of the sign which benefits from the very good potential of this mobile medium (mass diffusion, at lower cost, targeted over time, while guaranteeing maximum returns).
USE OUR BUNDLED SMS SERVICES & CREATE A FREE CUSTOMER ACCOUNT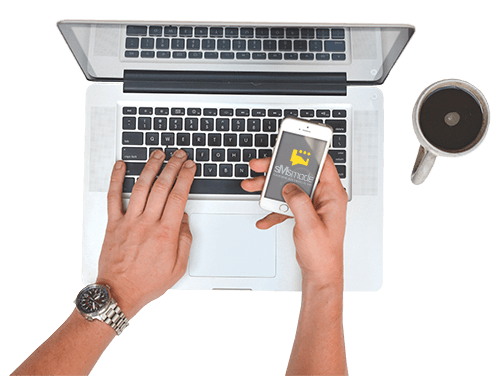 Our team advises you...

Our sales and technical teams are at your disposal to answer all your questions about the SMS marketing operations and to benefit from the advice of setting up your SMS mailings! Feel free to contact one of our collaborators, our goal is the success of your marketing operation!