Choose the expert solution for SMS in France
We provide you with a wide range of SMS solutions available in self-service as well as advanced SMS services to exploit the potential of SMS.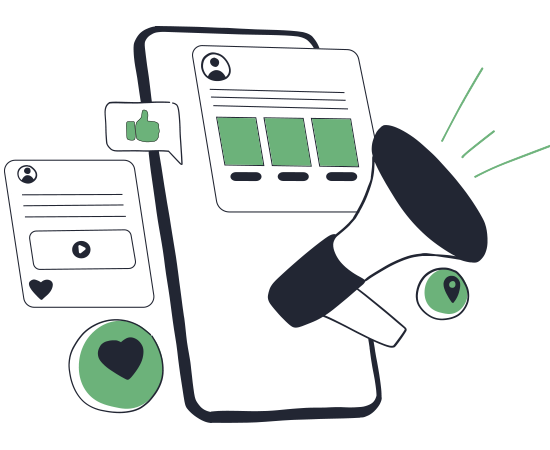 SMS France & International: choose the smsmode© mobile marketing platform to send your marketing SMS
SMS marketing: a direct, modern and effective approach to customer relations
The interpersonal SMS is very successful and is nowadays invested by companies as a marketing medium. The sending of SMS in France and internationally is approved for its benefits on customer loyalty and the establishment of a privileged relationship with customers. SMS traffic in France for marketing purposes is increasing, reflecting the growing number of mobile marketing campaigns.
This medium also benefits from a multiplication of applications, each with a real potential for growth, whether it be pull marketing (with a view to winning new customers), commercial SMS (to carry out advertising campaigns to promote one's brand image and products), transactional SMS (confirmation of a stage in the customer's purchasing process - order, purchase, delivery, etc.) or informative SMS (with a view to building loyalty and increasing satisfaction).
TO GO FURTHER...
Presentation of the different smsmode© products
TO DOWNLOAD
A marketing service that allows you to send your SMS around the world
smsmode© allows you tosend SMS all over the world in order to realize your campaigns on mobile. Connected to more than 500 networks in 166 countries, our service of sending SMS France and International is complete, fast and reliable. More particularly adapted to the needs of professionals in terms of advertising by SMSThe online platform allows the management of professional SMS massmailings,SMS alert systems, SMS marketing campaigns, etc. You can also opt for our HTTP API to send SMS directly from your website or application.
Our SMS sending service is...
SMS campaigns in France and abroad within reach of all
While many professionals use mobile marketing subcontractors, you have the possibility of managing your communication by SMS in France and internationally yourself thanks to our easy-to-use and economical SMS sending platform. Thanks to our online solution and the APIs provided in parallel, you will be free to inform, update, share and develop the loyalty of your customer database without the slightest constraint and in complete freedom, all for a modest fee and a minimum of time.
Our packaged SMS Solutions