Focus on
an SMS Gateway
The future of mobile marketing B2B or BtoC will be that of machines that take advantage of the effervescence of one-to-one digital by personalising (finally!) their experience.
With this in mind, the use of an SMS gateway is an indispensable solution both its efficiency and the possibilities of innovation through the simple fact of sending and receiving SMS from your own application solution (software, CRM, application, Connected object, home automation, etc.) are powerful and simple to set up.
Discover all the possibilities and features offered by an SMS gateway.
AN SMS GATEWAY IN DETAIL...
Quick and easy integration
Compatible with all the programming languages (PHP, C#, Java, C++, Ruby, WINDEV...), the complete and free documentation allows simple, fast and step-by-step integration.
Maximum security
Hosted on servers in France and in a Level 4 data-center, our SMS WebService guarantees maximum security through authentication using HTTPS.
Continuous service
Our dedicated and high availability infrastructure is constantly monitored 24/7, 7 days a day and 365 days a year with resistance to failure.
Technical support at your disposal
All of our dedicated developer team is available to help you integrate our SMS gateway or answer your questions.
The use of an application solution to send SMS en masse or to the unit finds many applications for companies: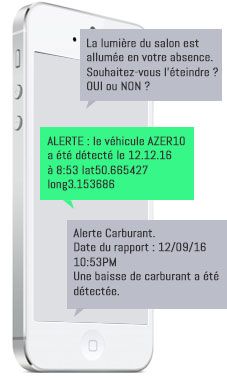 the realization of communication with its customers, suppliers or collaborators on their GSM: sending SMS from an SMS Pro service is to be included in its communication plan and its customer relationship strategy. Advertising Message, stimulus, direct marketing, etc.; SMS services will be your best ally to touch your contact base, communicate, promote and prospect.
the integration of fault reporting or SMS Alert systems: SMS shipments integrated directly into a solution of home automation, M2M (machine to machine) or alert system (for transport services for example) or periodic penalty, There is still a very efficient SMS communication case in view of the maximum compatibility offered by this technology or the speed of sending and receiving messages on the phone mobile phone or the receiver's landline.
the reception of text messages to your website, your application, your CRM or your management site: in parallel with the sending of SMS online, our SMS platform allows you to receive SMS via the Internet, to store them and to bring them back in Your application system through a notification URL. A mobile SMS gateway provides an effective solution.
SMS call automats through the automation of messages in Cloud mode: whether via voice mail or text messages, the outgoing dialing machine allows you to contact your customers, to do prospecting or customer service, quickly and Lower cost according to predetermined scenarios.
Securing Your Systems: SMS is also a great way to combat identity theft, fraud and other threats to online services (malicious software, phishing, replay attacks, etc.). The "One Time Password" technique by SMS allows you to fill in the gaps associated with traditional static passwords. CUSTOMER CASE
A Web service SMS associated with connected objects
Geotracer® develops and commercializes solutions for the geolocation of goods and people (GPS theft, GPS tracking of valuable goods, fleet management of vehicles, location of dependents, pet collar) . All their applications send by SMS the alerts set by the client.
USE OUR SMS SERVICES VIA INTERNET & CREATE A FREE CUSTOMER ACCOUNT
An SMS gateway to the service of improving the cloud computing experience
As a professional SMS and SMS Routing service provider, we provide you with all the tools, services and service qualities essential to the success of using an SMS gateway.
a SaaS platform: for the creation of your campaign or mailing SMS, our solution presents itself as a complete, simple and efficient tool. From your personal online account, you have all the features of customizing your mobile message: Custom sender field with your company name, your recipient's name automatically inserted to the message, day and Scheduled send time, import of address files and contact, etc.
LOG ON TO OUR SMS PLATFORM
an SMS HTTPS API: the HTTP web interface developed in open source, allows you to integrate a communication via SMS to the GSM. Available in a free and non-binding way, the inter-connections and configuration of your own environments and software with our SMS Gateway are powerful and built to simplify the code you want to integrate. For example, all calls to POST-or GET-type queries are described in the documentation and SDK.
SEE THE HTTP API DOCUMENTATION AND SDK
a system of monitoring and computer supervision of our SMS Gateway: Our SMS gateway is monitored continuously and you can have access to the performance of your SMS shipments via our Kibana traffic monitoring system. At a glance, you follow through the detailed results and statistics delivered in real time, the success of your SMS campaigns, just as you are alerted to possible slowdowns of the system.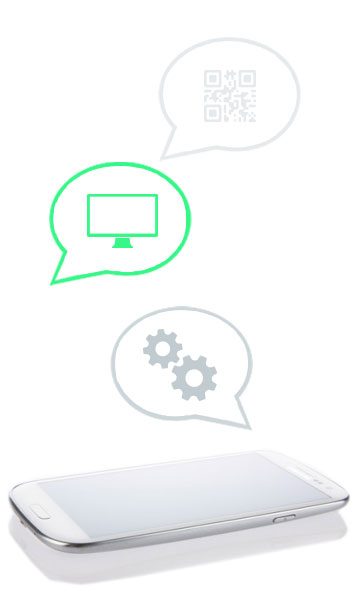 20 FREE SMS MAILINGS

Free registration and account creation in 30 seconds.
No credit card required.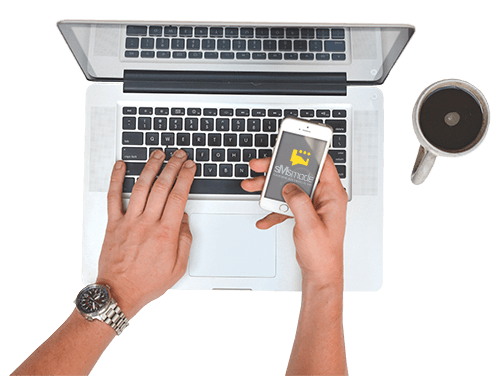 Our team advises you...

Our sales and technical teams are at your disposal to answer all your questions about the implementation of our SMS gateway. As an SMS service provider for almost 15 years, you will benefit from our advice on setting up and our expertise in SMS mailings.