focus on
the SMS web service
An SMS Web service allows you to communicate and exchange data between heterogeneous applications and systems in order to administer mobile communication from a remote server and create a business intelligence system. This procedure call protocol is usually between the end user who must send/Receive SMS and a Short Message Service Center (SMSC) mobile network.
An SMS web service generally takes the form of an SMS Gateway which, thanks to HTTP requests and codes, makes it possible to manage a set of functionalities for sending and receiving SMS, via an Internet protocol, without human intervention and in a synchronous manner.
Discover all the possibilities and features offered by an SMS web service.
THE WEB SERVICE SMS smsmode© IN DETAIL
Quick and easy integration
Compatible with all programming languages with HTTP GET and POST requests, the complete and free documentation allows a simple, fast and step by step integration.
Maximum security
Hosted in France, in a level 4 data-center, our SMS API guarantees maximum security via authentication using HTTPs.
Continuous service
Our dedicated, high-availability infrastructure is continuously monitored 24 hours a day, 7 days a week, 365 days a year.
Technical support at your disposal
Our dedicated team of developers is available to help you integrate our APIs or answer your questions.
The advantages and benefits of our SMS Web service
Founded in 2004 and specializing in SMS & SMS web service solutions for businesses, the smsmode© provides its customers with a dedicated, easy-to-use and intuitive interface for send bulk SMS messagespromotional offers, special offers SMS loyalty programsetc. as part of a mobile marketing strategy.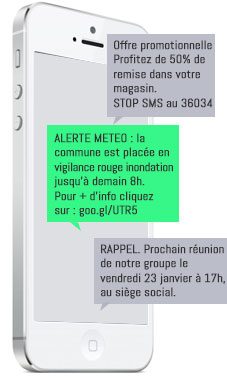 By using our Web applications, you will benefit from:
A powerful software platform: to simplify the integration and development of functionalities for sending SMS and thanks to our SMS API, the use of broad and complete attributes allows you to have complete control over the sending of SMS (management of address books, date of sending of the campaign, type of SMS sent, acknowledgement of receipt, management of responses, personalisation of senders, etc.).
A high-availability infrastructure : ARCEP-certified operator, smsmode© has equipped its SMS Gateway with a direct en-route connection to mobile operators in mainland France, French overseas departments and territories, and abroad. Thanks to these robust and redundant interconnections (over a million requests are processed daily by our bulk SMS services), you'll be able to send SMS via the Internet to over 500 networks worldwide, while benefiting from maximum deliverability.
An SLA (Service Level Agreement) of more than 99.95% availability: with automatic switching and thanks to the selected operators and the quality of the SMS routing, our SMS sending solutions and cloud services guarantee the delivery of messages, the monitoring of the entire routing process via status codes and real-time notifications, and the management of traffic peaks as well as possible failures.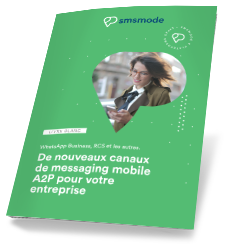 WHITE PAPER
WhatsApp Business, RCS and others.
New A2P mobile massaging channels for your business.
Downloadable free of charge, our white paper will help you discover new mobile messaging channels and new opportunities for your communication.
A mobile messaging service optimum
With free integration that induces neither initial fees nor subscription, our HTTP API is self-service and only the cost of the SMS sent will be charged to you according to the destination and the type of SMS chosen. To access it, simply create a free user account.
Find below the features of our SMS API.
Compatibility with the most common programming languages (PHP, Java, ASP, C++, Ruby, WINDEV, etc.): this means that you can very quickly and easily integrate the sending and receiving of text messages into your application and software solution via a cloud computing solution
increased attention to the confidentiality and security of our customer file: based on an HTTP authentication protocol guaranteeing data security, we also undertake, in accordance with our commitment to the CNIL, not to divulge or re-use for commercial purposes the personal data transiting through our online interface.
solutions tailored to your different needs: bulk SMS or personalized, one-off SMS, automated or scheduled SMS, etc. sMsmode offers a wide range of SMS web services and different SMS ranges, all accessible via SMS APIs (SMS pro, SMS reply, international SMS, voice SMS, Unicode SMS, two-factor authentication via SMS with OTP - One Time Password, etc.).
A complete and free documentation of our SMS web service: detailing all the requests, the description of the mandatory and optional parameters allows each developer to integrate step by step. In addition, our customer support services are available to help you use our products and services and to help you manage all the requests for sending and receiving SMS. You will be able to manage the number of SMS to be sent, the list of recipients and the content of the messages.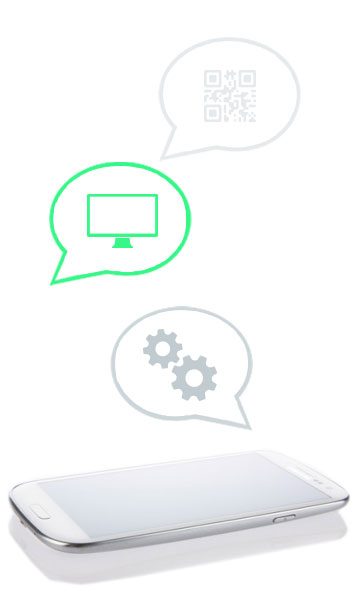 20 SMS OFFERED

Try our free SMS web service
100% free trial with no obligation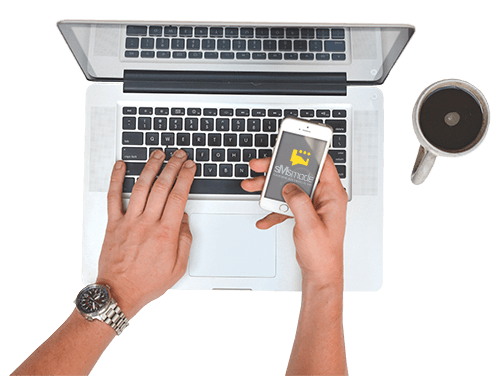 Our team advises you...

Our technical support and our account managers are at your disposal to answer all your questions about the use of our Web service SMS and our SMS Gateway or to give you free help and support to its integration. Our sales team or our developer technicians are at your disposal!