focus on
running a successful SMSing campaign...
SMSing campaigns to its database, customer or prospect, are now part of the landscape of prospecting and direct marketing. Everyone has already received a mobile message from a major company concerning promotional offers, sales, exceptional opening days, advertising, etc. And it works!
In just a few years, this communication channel has become an indispensable tool and solution for every company. The opportunities offered by sending SMS messages to contacts' cell phones are numerous, not only for large companies, but are also highly effective in terms of ROI and achieving objectives.
Zoom on how to properly set up and properly lead its SMSing campaign...
THE PERFORMANCE OF THE SMSING IN FIGURES...
This is the reading rate
A SMSing!
SMS has a read rate of around 95%, and many advantages over email or traditional telephone reminders. With SMS, you can be sure that your SMS campaign will be received and read by the majority of your recipients!
This is the average time
To open an SMS!
This proven immediacy makes SMSing a medium of immediacy and proximity, particularly suited to real-time communications. Maintain a direct and almost instantaneous relationship with your customers and contacts with a mobile message.
This is the shipping price
of each SMS message!
SMS is an extremely cost-effectivemeans of communication, costing up to 10 times less than a paper campaign or a telephone reminder. And benefit from an ultra-attractive ROI for your SMS campaigns with a return rate between 20% and 30%.
The SMSing, a tool to communicate on your customers ' mobile phone
Deployed in its communication plan, the SMSing allows you to offer a better customer experience and benefit from the very good performance of this digital marketing channel. Also, one can count among the SMSing applications: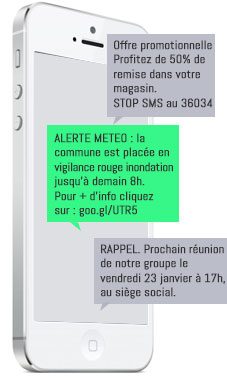 Sending commercial offers and promotions: a commercial prospecting tool par excellence, SMSing allows you to send and distribute your offers via an SMS sent to your customer or prospect. An excellent way of boosting sales and turnover, your offers and promotions are sent via a mobile message sent directly to your contacts' telephone numbers. Examples of marketing campaigns show very good ROI, far superior to those of digital marketing channels (mailing, faxing, direct mail, etc.) or traditional communications.
Distribution of non-commercial information: in addition to direct marketing, SMSing is also very effective for sending information messages. It is the ideal solution for companies that want to remind people of appointments, confirm reservations, provide information at each stage of the customer journey, send alerts, communicate in times of crisis, verify and certify a transaction or the user's identity, set up automatic alerts, etc. There are many applications. They are all highly appreciated by the parties involved and make it possible to strengthen the customer relationship.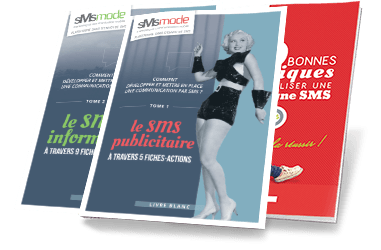 WHITE PAPERS
All our tips to succeed his SMSing
We have compiled in 3 white papers, all our recommendations and practical advice to adopt in order to succeed in your first mobile marketing campaign via SMS. The best practices of SMS, the actions in terms of advertising SMS or informative SMS will soon have no more secret. Gathered in the form of practical advice sheets, you will have all the keys to take full advantage of the potential that SMS represents for the distribution of messages on your customers' mobile terminals.
Which tool and method to choose for its SMSing marketing operation?
When choosing the service and the Short Message service provider, you must first define the method you want to use to perform your SMSing operation. There are two choices available to you:
use the online SMS platform: a tool available directly on the Web, via the Internet browser of your computer, smartphone or tablet, our SaaS platform with its intuitive interface allows you to carry out your operations and send SMS messages in a few clicks. Import of your number base and address book, programming of the exact day and date of sending, personalisation of the message text, purchase of credits, etc. All the advanced features are available for an advanced and autonomous management of your SMSing and SMS mailing.
CONNECT TO OUR SMS PLATFORM
Integrate the HTTP SMS API: in order to send automated text messages, the integration of the SMS sending requests made available via our SMS API is adapted to all development universes and compatible with a very large number of programming languages (PHP, ASP, C+, C, C++, Java, Javascript, etc.). Setting up this HTTP gateway to our SMS servers is easy and is documented step by step.
SEE OUR SMS API GUIDE AND DOCUMENTATION
Know that all our tools are self-service and free; Only the price of the sent SMS will be charged to your customer account. Opt for a service of sending SMSing without hidden charges and without obligation!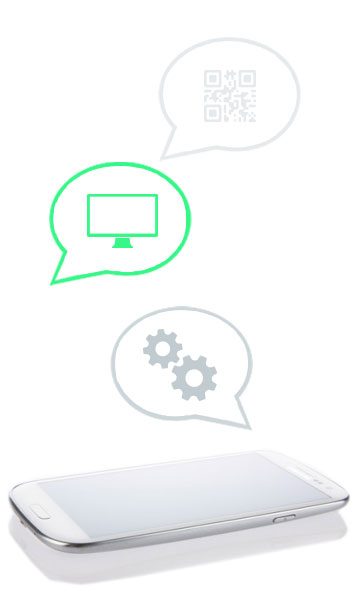 20 FREE SMS MAILINGS

Free registration and account creation in 30 seconds.
No credit card required.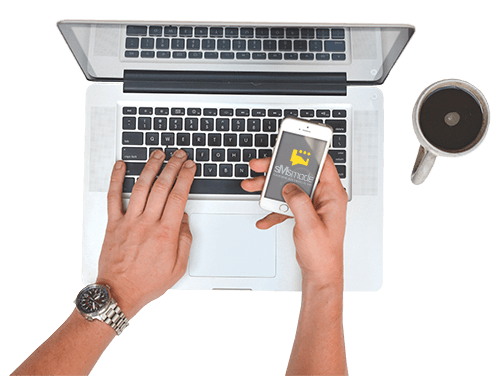 Our team advises you...

Our sales and technical teams are at your disposal to answer all your questions about your first marketing campaign by SMSing and to take advantage of the advice of setting up your SMS mailings. The try is to adopt it!