focus on
the function
"send multiple SMS" function
The method of sending multiple SMS on mobile phones is a simple and effective solution for anyone who wants to reach a wide range of recipients on their mobile number.
DETAILS ON SEND MULTIPLE SMS
So many recipients
You wish!
There is no limit to the number of bulk SMS sent or to the number of contacts you wish to send your message to. The quantity of messages sent has no influence on the deliverability of your bulk SMS!
So many groups
You desire!
Manage your contact book without any restrictions: import as many contacts as you want, create as many groups of contacts as you want... In other words, you have no restrictions in using our bulk SMS services.
Manage the spread of your
Message in a few clicks!
Whatever the number of recipients of your message, the configuration of your SMS campaign is done in just a few clicks! Composition of the message, possible parameterization of the sender, choice of the recipients, your message is ready to be sent.
Send multiple SMS
to your multiple contact list in a qualitative way!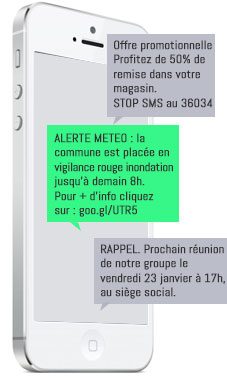 a powerful marketing app: via our SMS sending software, you have at your disposal all the necessary functionalities to carry out and manage your SMS campaigns. Our software offers you the possibility to enter a list of contacts with their cell phone numbers and to send a standard message to several people via text message. You can upload as many contacts as you wish on the administration space and this thanks to a simple excel or csv file.
Simplified implementation of "send multiple SMS" campaigns: the preparation of the campaign message is done in a few clicks and instantly. It can also be done in advance and the grouped sending can be programmed with a precise time and day.
advanced features: you can personalize messages with variables such as "name","first name", or a personalized sender so that when the recipient receives your text message, he/she really feels concerned. Global statistics of your campaign and rich and detailed statistics of each SMS in number sent are provided.
a channel adapted to each company's needs: whether for external or internal communication, the system for sending multiple SMS for business purposes can be used to inform and retain customers or to send multiple SMS to follow up on unpaid invoices or renew a subscription.
a very economical communication: SMS remains the most competitive media in the communication market, with an unbeatable conversion rate and a high R.O.I. Moreover, for people and companies who wish to send multiple SMS regularly, we offer discounted rates for large numbers and large consumptions. You will thus benefit from the best rate for your series of multiple SMS sending.
Want to send multiple SMS?
Specialized insending SMS messages over the Internet, the company smsmode© offers professionals a self-service platform for sending SMS messages. You can choose between different mobile messaging solutions and products, tailored to your individual needs.
a SaaS platform for sending SMS using proprietary technology and compatible with Windows or Mac. This web interface enables you to carry out mass SMS campaigns independently and allows you to send Pro SMS, Reply SMS and Voice SMS to operators in France and around the world on high-quality channels. Whatever the range of SMS chosen to send multiple SMS, you will benefit from ultra-competitive rates.
FIND OUT MORE ABOUT THE SMS PRODUCTS AVAILABLE
HTTP and Mail APIs that allow you to send multiple SMS automatically via the web from your website, your application or from your email box. These interfaces have been designed to be as complete as possible and as easy to use as possible.
MORE ABOUT OUR APIS
advanced SMS solutions that enable you to enrich this customer relations channel, to ensure the success of your advertising campaigns by reaching a target of several recipients on their telephone, with the possibility of deploying high value-added mobile services that are increasingly interactive: receipt of SMS messages, automatic registration and unsubscription service by SMS, etc.
FIND OUT MORE ABOUT ADVANCED SMS SOLUTIONS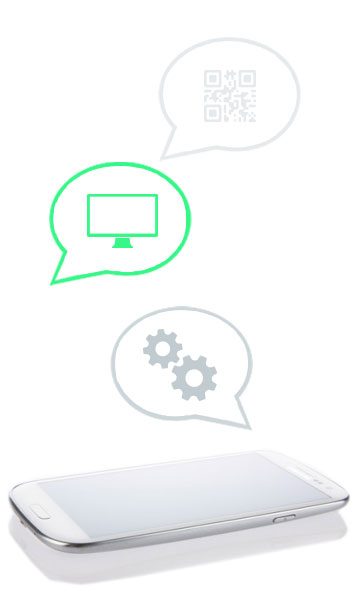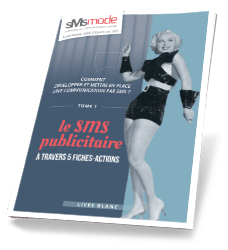 WHITE PAPER
Advertising SMS through 5 action cards
Download our white paper "Advertising SMS through 5 action sheets" for free and discover all the possibilities offered by advertising SMS to carry out a prospection on mobile.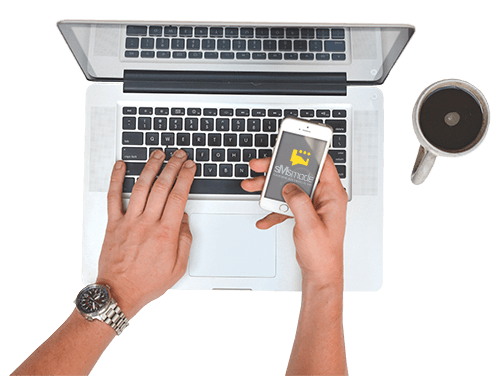 Our team advises you...

Our commercial and technical teams are at your disposal to answer all your questions about collective marketing operations by SMS and to benefit from the advice of setting up your SMS mailings! Feel free to contact one of our collaborators, our goal is the success of your marketing operation!