The smsmode© blog
SMS and Black Friday
Trends in 2020
What place does Black Friday occupy in the marketing events of the year? How important is it for brands? What dynamics do they perceive? And most importantly, what impact has VIDOC-19 had on the marketing strategies being considered?
Back in image with this computer graphics which illustrates the answers of this survey on an event that has become over the years unavoidable and which this year has a special flavour for the brands - retailers and e-merchants - that we wanted to question at the end of October / beginning of November.

An event that has become a must-attend event for brands...
Having arrived in France ten years ago, Black Friday has become the 4th most important commercial event for brands, after the summer sales, winter sales and Christmas. A growing success that our study shows, moreover, since nearly 55% of the brands affirm that Black Friday is an increasingly important commercial operation.
Given the growing success of this event, Black Friday is now a real commercial highlight and is launching a series of marketing operations including, during these few weeks at the end of the year, Black Friday, Christmas sales and then the winter sales.
Marketing campaigns re-invented for this Black Friday 2020
In view of the health context, the marketing campaigns linked to this Black Friday 2020 have been rethought by the brands. If 46% of the brands plan less important SMS campaigns than last year, among which 55% make the link with the pandemic, they are 29% to organize SMS campaigns on the contrary more important!
Indeed, for 36% of advertisers, this 2020 edition is all the more strategic for their business. The containment and closure of physical stores is leading to a metamorphosis of the operation. And for brands, SMS remains a particularly suitable channel for promoting the event since it combines efficiency and immediacy. 52% of the brands surveyed will even use SMS exclusively to promote their Black Friday 2020 offers.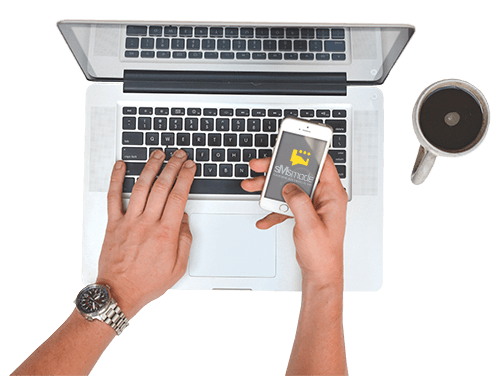 Our team advises you...

Are you interested in our services? Our sales and technical teams are at your disposal to answer all your questions about our SMS solutions and to benefit from SMS campaign implementation tips.