Drive-to-store: the number one marketing strategy for physical shops
The Internet has become a privileged point of contact for all brands and their potential customers. But in-store sales are still relevant, they are evolving and can benefit from mobile to improve the customer experience. It is therefore essential to reduce the distance between online and offline, and more precisely, to bring web users into the shops. This practice is called drive-to-store. Discover how to generate qualified traffic in physical shops with web and mobile marketing, and how SMS performance can make your drive-to-store campaigns take off.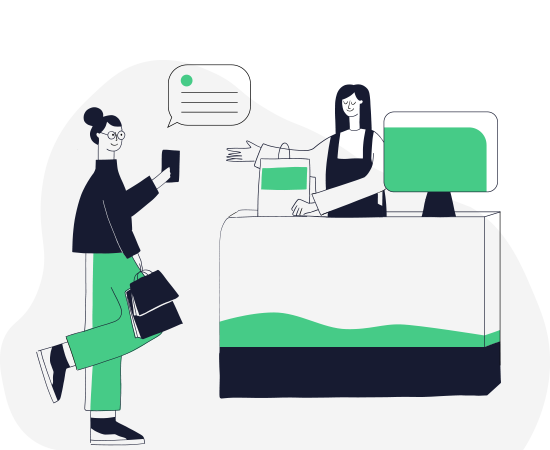 What is drive-to-store?
Drive-to-store is the set of digital marketing actions implemented to generate traffic in shops. It brings together various communication strategies, but these techniques all converge towards the same objective: using the geographical data of prospects/customers to bring them into a physical shop.
Drive-to-store is not just about acquiring prospects through local SEO or localized display campaigns. It also concerns loyal customers, about whom you already have information that can enable you to run a more targeted campaign on consumers located in your geographical area who have already shown a clear interest in your brand and your products.
Why conduct drive-to-store actions?
The consumer 's experience when visiting a shop, the physical interaction with the product or the opinion and human approach that the salesperson can offer are all points that give in-store sales a decisive advantage. However, digital is king in other areas: acquisition, targeting and interactivity. Drive-to-store allows you to combine the advantages of both businesses to boost your turnover.
The retailers that succeed in an ever-changing digital landscape are those that anticipate and adapt to marketing trends. Drive-to-store becomes an essential investment for all shops. In fact, it accounts for 54% of retail advertising spend (a share that is expected to reach 65% of the market by 2023 according to an IHS Markit study).
Many consumers have a ROBO (Research Online Buy Offline) approach and drive-to-store allows you to be the store where the consumer comes to buy.
The benefits of SMS for drive-to-store
First of all, the drive-to-store SMS allows for cost control, great agility and total independence in the management of your campaign. Indeed, it is possible to set up a drive-to-store SMS campaign whatever the size of your contact base and your activity. SMS also allows you to use several different strategies such as click and collect, e-booking, couponing, competitions, promotional codes, loyalty rewards by accumulating points... Moreover, it differs from other advertising distribution channels by many advantages:
A 95% open rate and a message generally read within 3 minutes.
A recall rate of 60%.
Close proximity to the customer through the use of a personal communication channel.
Easy to set up with the creation of an account in a few clicks.
How to make a success of my drive-to-store campaign by SMS
Good targeting
The first step is the qualification of your database. To maximise your chances of success, you need to segment your contacts according to the geographical data collected from your customers/prospects (city, department, postcode). You can also curate your database by selecting consumers by purchasing habits, time of inactivity, loyalty points, etc.
An offer adapted to your objective
Choose your strategy according to your sector of activity, the size of your company and the objectives you wish to achieve:
Highlight an exceptional discount that encourages people to go to sales or private sales.
Send a Rich SMS with a geolocation link to announce a shop (re)opening.
Use the buying patterns and the direct mail option to promote a specific product that has just (re)appeared on your shelves.
Send an SMS with a link to a competition or containing an exclusive promo code giving access to discounts to boost your visits.
Communicate a special offer for loyal customers to pamper them.
Redirect your targets to a mobile landing page allowing Click and Collect or e-booking, to generate additional visits and sales in shop.
Include a countdown timer on your landing page to create a sense of urgency.
The different drive-to-store strategies
Even if the goal is the same, there are different approaches to drive-to-store (and different results 😉 ). Some strategies are search driven like:
Local referencing: in particular Google My Business which allows you to be present on a localized expression (ex: shoes Marseille).
Google Ads: with location extensions in your ads.
The store locator: designed to show the potential customer the nearest shop
The product locator: designed to indicate the availability of a product in a shop near you and product reviews.
Click and collect and e-booking.
Other techniques on display :
Geolocalised ads in mobile or desktop display.
Display on a GPS application like Waze.
Facebook Ads or other social networks with the "traffic at the point of sale" feature.
Geofencingdisplays such as beacon, a Bluetooth transmitter that sends push notifications via an app to customers entering a defined area around the store.
Unfortunately, there are several drawbacks to both types of techniques. First of all, there is a lack of information about the target. For most of these actions, we know nothing about the consumer, his buying habits, his intention, his relationship with the brand...
Secondly, the cost of these techniques. Whether it's a product that needs to be added to your website (such as a product locator), developing your presence in search results or running large-scale advertising campaigns, these strategies require a lot of investment in time and/or money, with conversion not always forthcoming.
To overcome these problems, it is necessary to be able to aggregate data on your prospects (postal code, city, telephone number, e-mail) and to use a channel where your advertising will be unmistakable without the price being prohibitive.
You can collect information in a number of ways: tracking, forms, creating customer accounts online or in your physical store, etc.
The most effective channel for distributing your advertising is SMS!
How to measure the impact of my drive-to-store campaign
The aim is of course to generate traffic in-store, but you also need to be able to measure the impact of your campaign. Performance analysis will need to combine online and offline information and data. The best way to do this is to integrate a specific element into your promotional offer. This can be in the form of a barcode, a QR code or a specific visual. When your customer goes to the shop, he will present this code to benefit from a promotion. On your side, you will be able to collect relevant data to measure the impact of your campaign and to know more about the buying behaviour: turnover generated by the campaign, purchase times, conversion rate, type of product, number of units per ticket...
All this data will allow you to know if your campaign was a success, but also to determine the type of customers who are sensitive to drive-to-store, the most attractive items or the most appropriate type of message.
The incremental visit
The incremental visit is a type of analysis that is becoming more and more widespread to calculate the impact of a drive-to-store strategy. It compares the behaviour of two groups of users segmented according to their exposure to the advertising campaign (control group or group NOT exposed VS group exposed). The analysis of the data carried out in a given time interval is used to determine theuplift, i.e. the variation in the number of visits attributed to the drive-to-store campaign.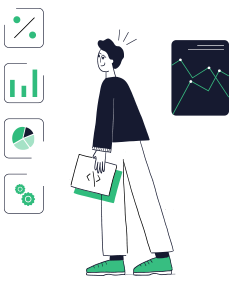 Drive-to-store: a numerical success
3 out of 4 consumers say they complete their orders in shop. (Samsung smart Retail study)
8 out of 10 French people have the "digital reflex" to prepare their purchases online before going to a point of sale. (arcep)
76% of smartphone users who received a communication by SMS have already visited a point of sale after this communication. (MMAF)
Drive-to-store accounts for 58% of total retail advertising spend (The State of Drive-to-Store Advertising 2019″ conducted by IHS Markit)
What about drive-to-web?
If drive-to-store uses different channels to generate visits to the shop, drive-to-web works on the same principle with the aim of generating traffic to your website.
While some techniques differ, SMS advertising is still very effective for drive-to-web. For example, it is possible to direct the consumer to your products by sending a Rich SMS containing a link to your website.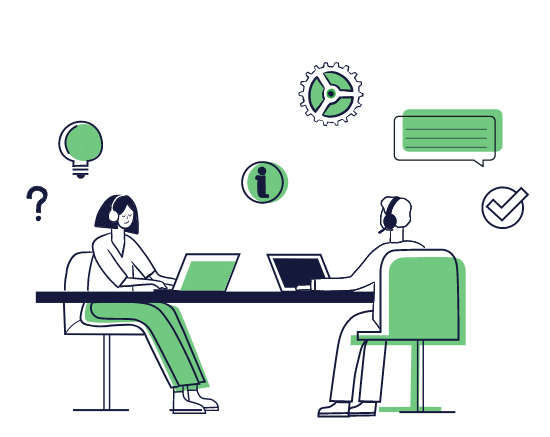 Our team advises you
Are you interested in our services? Our account managers and our technical team are at your disposal to answer all your questions about our SMS solutions and to give you advice on how to set up a campaign.